A Federal Agenda for U.S. Climate Resilience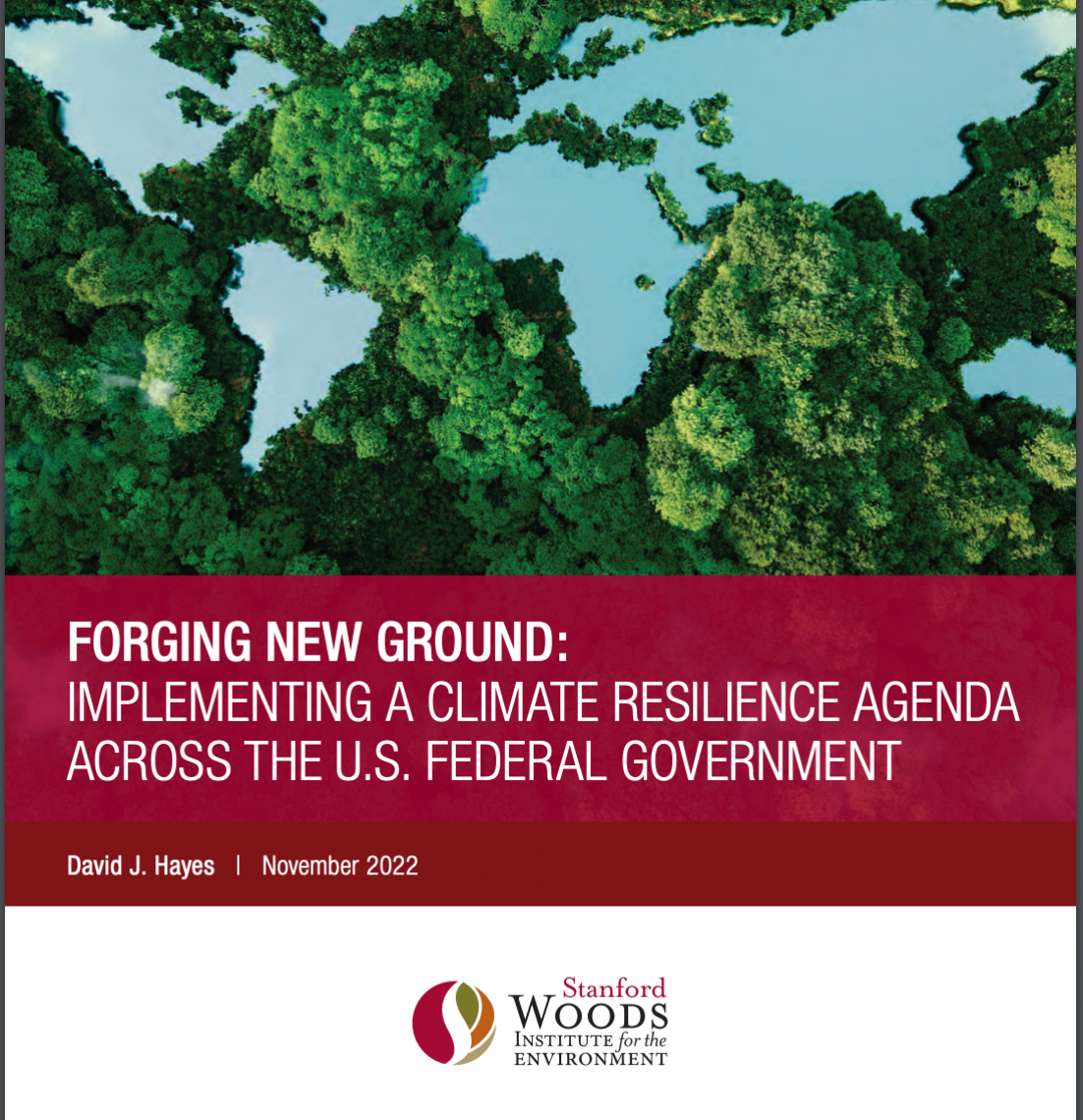 One of the key topics that world leaders are debating at the U.N. Climate Change Conference in Egypt is how nations can more quickly and effectively adapt to climate change's global threats. As confirmed in a draft U.S. government report released on the first day of COP-27, America is not immune to these threats. The U.S. is warming at a faster rate than many other nations and climate threats are hitting the U.S. hard.
A new white paper by Stanford University visiting lecturer David Hayes, JD '78, outlines the Biden-Harris Administration's focus on helping communities anticipate and address the highest-priority climate threats that they face, based on their location and risk profile. In his paper, Hayes – the former Special Assistant to U.S. President Joe Biden for Climate Policy – urges the U.S. Administration to work with Congress to institutionalize and expand its climate resilience agenda. He advocates for working across the entire federal government, in close partnership with state, tribal and local leaders, with special attention on disadvantaged communities that are particularly vulnerable to climate impacts.
National climate adaptation took center stage at Stanford's COP26 side event and is the subject of a new series of Woods Uncommon Dialogues launched this year. Focused on a national climate resilience strategy, this series was organized in cooperation with a consortium of partners that includes the Duke Nicholas Institute for Energy, Environment, and Sustainability; the American Geophysical Union (AGU); the National Academies of Science, EcoAdapt and the American Society of Adaptation Professionals. The series aims to explore ways in which academia and the nonprofit sector can help facilitate the eventual adoption of a comprehensive U.S. climate adaptation strategy.