A Tale of Two Coastlines: Desalination in China and California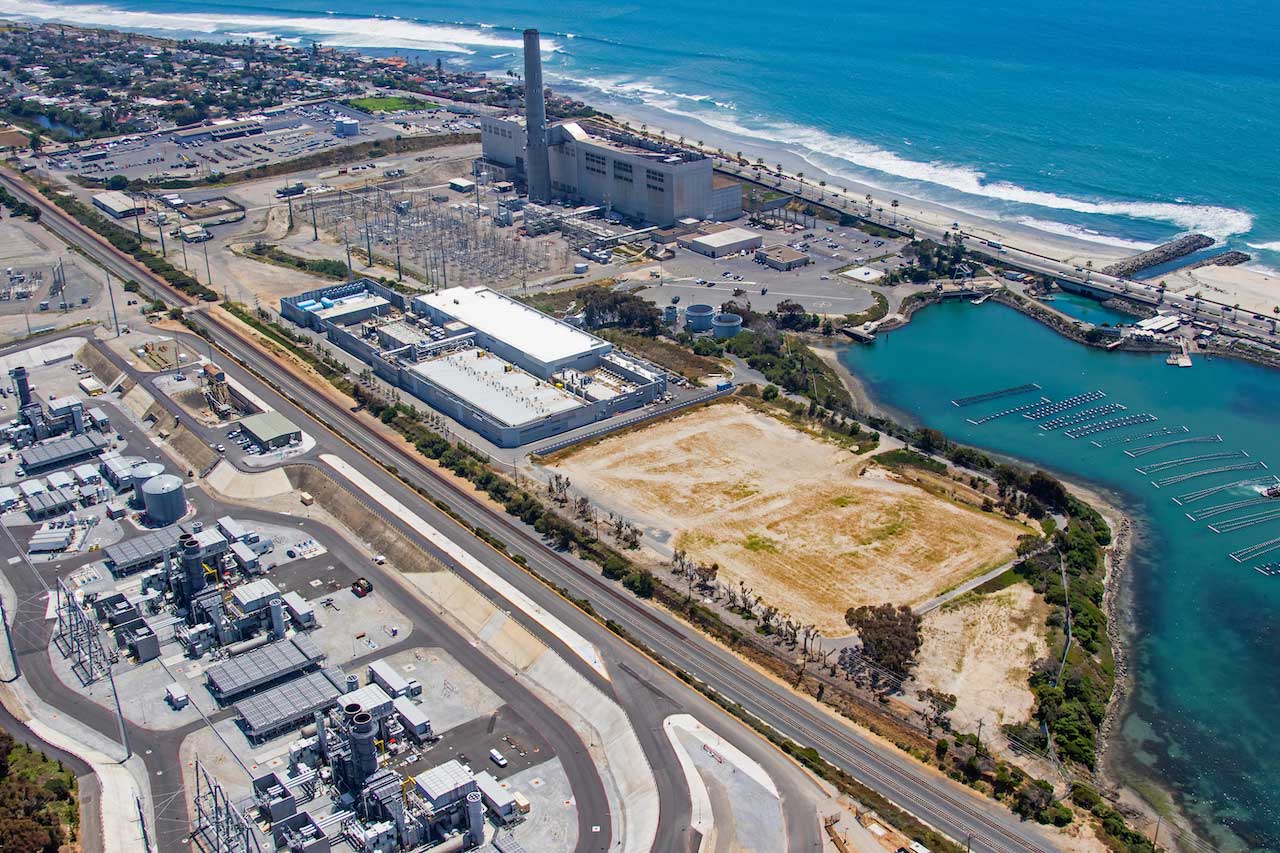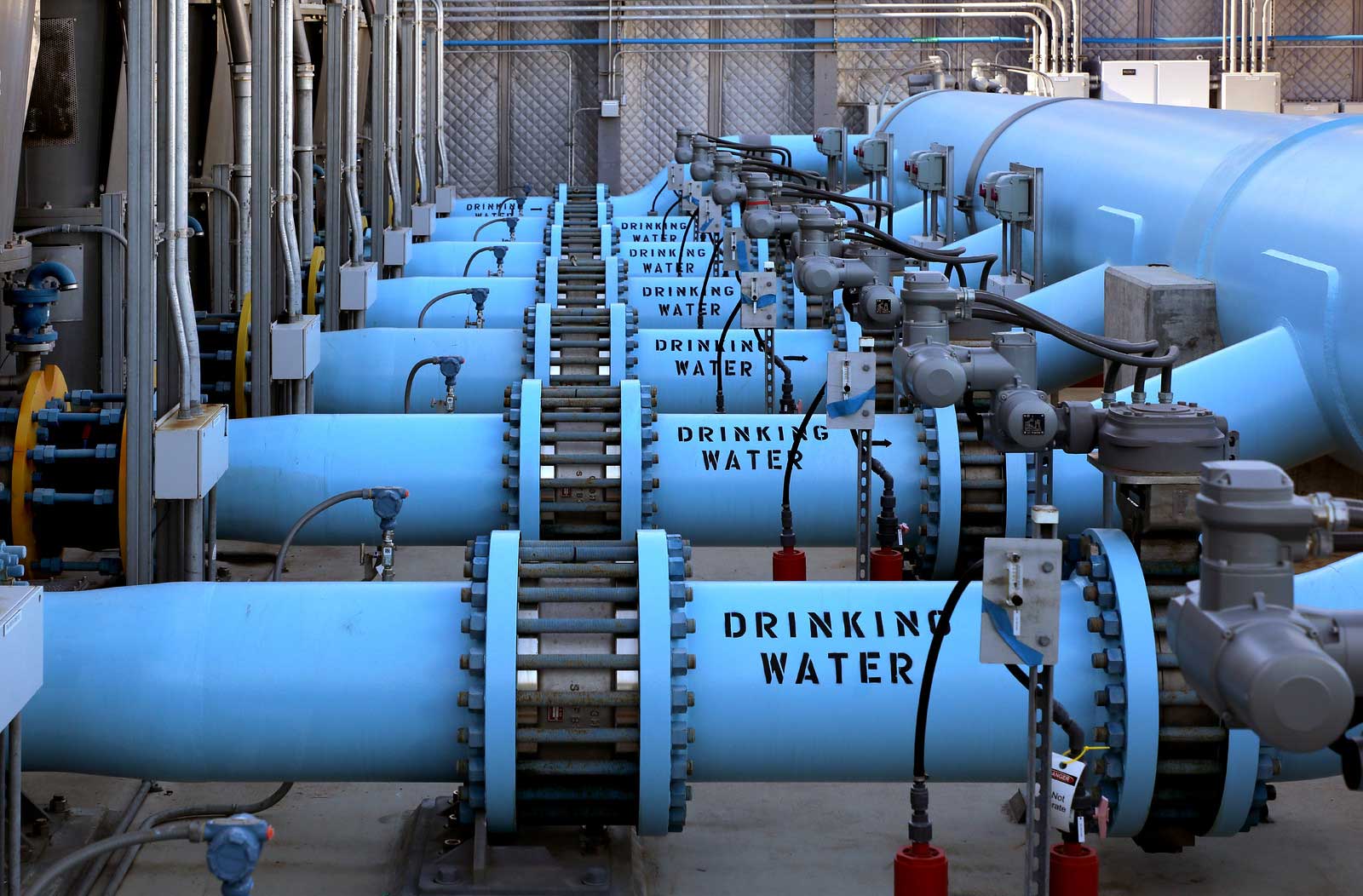 Desalination pumps at the Claude "Bud" Lewis Desalination Plant in Carlsbad, CA. (Photo credit: San Diego County Water Authority)
The port city of Tianjin is in desperate need of water. The surface and groundwater supplies of this sprawling northeast Chinese metropolis have shrunk to dangerously low levels due to decades of reduced rainfall and overexploitation of the Hai River that flows through the city. According to the Tianjin Environmental Protection Bureau, the city's per capita water resources are one-twentieth of China's national average, far below the UN benchmark for a water-stressed region. Despite promoting water conservation and metering among residential and industrial users, Tianjin still faces shortages that drive its reliance on large-scale water-supply infrastructure like the South-North Water Transfer Project and seawater desalination.
In the United States, a similar situation is unfolding. After a prolonged drought between 2011-2015, California's investment in desalination solutions to supply fresh water to the state's dry south grew exponentially. While most American desalination plants are used to purify less-saline "brackish water" from rivers and bays, large-scale seawater operations have begun to proliferate in California, as well as Florida and Texas. California alone has 11 municipal seawater desalination plants, with 10 more proposed. Southern California-based Poseidon Water LLC opened America's largest desalination facility in Carlsbad in 2015, which currently meets about 10 percent of San Diego's water demand. With the capacity to produce 54 million gallons of water a day, this new desalination plant, as well as another one currently in the works at Huntington Beach, could ensure water security in Southern California.
While China currently has 140 desalination plants, the United States has 400+ municipal plants, with hundreds more micro-plants used by the oil and gas industry. About two-thirds of U.S. desalinated water feeds municipal water systems, while heavy industry consumes only 18 percent. China, in contrast, pipes two-thirds of its desalinated water into power plants, steel making, and petrochemical production. The remaining small-scale plants supply isolated island communities or coastal cities. Currently, desalination accounts for only 1.2 percent of China's domestic water supply, making seawater and brackish water a severely underutilized resource in this drought-plagued country. Overall, California's desalination sector is more efficient than the fledgling industry in China and thus enjoys advantages in cost competitiveness and environmental management.
The Price is (Not Always) Right
Despite pressing water security challenges, ground and surface water prices in Tianjin and other Chinese cities are among the lowest of major global economies. While the central government has experimented with price increases for residential and commercial water use, water tariffs in China remain 70 to 80 percent below international standards, at rates that often prevent water utilities from recovering their costs. Desalinated water, conversely, relies on expensive imported technology and costs between 50 and 140 percent more per ton than regular tap water. Thus, very few Chinese industries are willing to make the switch from cheap fresh water sources to buy desalinated water.
Tianjin's Beijiang desalination plant sells less than 35 percent of its nearly 53 million gallons-per-day capacity and requires massive government subsidies to stay afloat. To create a viable market for desalination and promote better water conservation overall, the Chinese government could look to California's model of setting municipal water prices to reflect the true value of water.
Spurred by the 2011-2015 drought, California's state government and local water utilities raised prices and instituted strict water conservation policies. The combination of higher prices and technological innovation to lower the cost of running desalination plants has helped California create a relatively stable and economical market for desalination. In 2019, Businesswire reported that the Carlsbad plant was financially strong, and Fitch Ratings upgraded the plant's bond rating to reflect its "strong operational record" and expectation that the positive trend in performance will continue.
Reining In Climate and Ocean Footprints
In addition to cost, the rapid growth of desalination in China raises two major environmental concerns: carbon footprint and brine discharge. Desalination is the most energy-intensive means of supplying fresh water, and in China these plants largely run on coal. Between 2006 and 2016, the annual energy consumption of China's desalination industry increased almost twentyfold to yearly carbon emissions of more than 1,600 megatons – the equivalent of an extra 350 million cars on the road. In Tianjin, older thermal desalination plants are a large source of these emissions, while more modern plants that use membrane-based "reverse osmosis" designs -- like Hyflux's Dagang plant that went online in 2009 -- have a smaller carbon footprint.
Brine, the highly concentrated seawater byproduct of desalination, creates another large environmental footprint. This super-saline solution of seawater and other added chemicals can harm aquatic ecosystems when discharged back into the ocean. Researchers at Beijing Normal University estimate brine discharge will increase to 1.5 million cubic meters per day by late 2020 – equivalent of more than 600 Olympic-size swimming pools of brine each day. Rising ocean salinity from desalination plants is already hindering phytoplankton production in Jiaozhou Bay in Shandong Province, and is likely contributing to algal blooms in the sea near Hebei Province that have disrupted aquaculture, harming the local economy.
By contrast, California's strict regulations on pollution and brine discharge have compelled the state's desalination industry to reduce its environmental footprint. Under state monitoring, the Carlsbad plant installed pressure exchangers that reduce the plant's energy consumption by 46 percent and cut carbon emissions by 42,000 metric tons annually. The plant also purchases renewable energy credits and engages in reforestation efforts to offset its emissions.
In 2015, Poseidon Water announced that its new Huntington Beach plant in Los Angeles will use offsets to become California's first large-scale water treatment facility to go fully carbon neutral, and the Carlsbad plant is rapidly moving toward neutrality as well. Amy Chen, the San Diego County Water Authority Director of the Metropolitan Water District Program, also pointed out in an interview that desalination in Southern California reduces the need for imported water pumped down from the north via the state's energy-intensive water transfer project, cutting electricity use and preventing emissions.
To combat brine pollution, California passed the Desalination Amendment in 2016, which tightened restrictions for water intake and brine discharge at plants statewide. Many California desalination plants are innovating to clean their waste brine. The Carlsbad plant draws 299 million gallons a day from the Agua Hedionda Lagoon to dilute brine before it is discharged. Due to this adaptation, discharge from the Carlsbad plant is only 20 percent more saline than regular seawater, rather than the standard 50 percent from other plants. For its part, the Huntington Beach plant plans to install a brine diffuser system to help disperse the brine in the ocean upon release. Finally, both China and the United States have begun to implement zero liquid discharge pilots, which use evaporation pools to turn brine into salable table salt, although the practice is still far from ubiquitous.
By William M. Reicher a research intern, China Environment Forum