Advanced Oxidation: Treatment Solutions that Protect the World from Emerging Contaminants, PFAS,GenX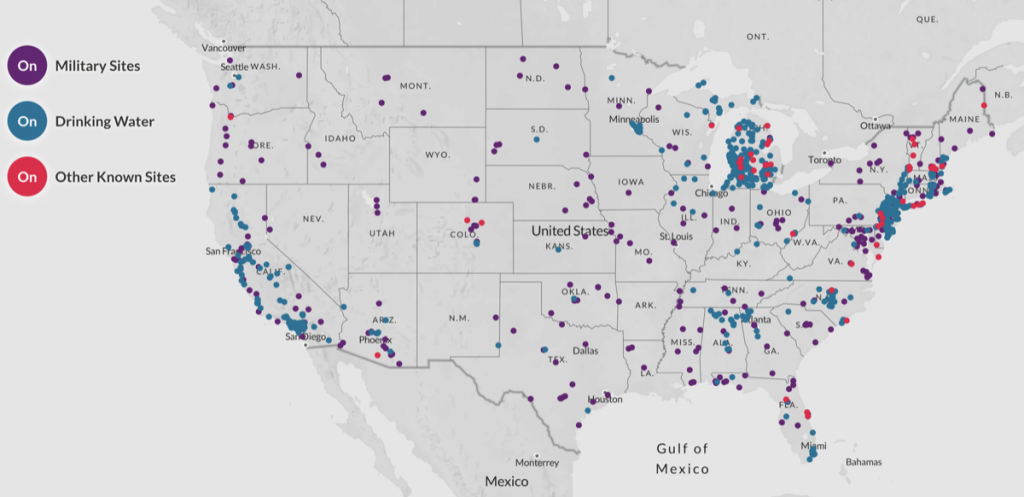 According to recent data, published by EWG, 110 million Americans could possibly have Perfluoroalkyl and Polyfluoroalkyl substances (PFAS) contaminated drinking water sources.
While these chemicals have been in use for many years, the extent of their environmental and human impact is only just beginning to surface. As of March 2020, the Environmental Working Group (EWG) had identified 1,477 locations across 49 US states that are known to be contaminated by these compounds.
This fluorine based chemical and its synthetic variant compounds accumulate in the tissues of fish and other organisms, becoming more concentrated up the food chain. This chemical laden industrial wastewater discharged into waterways does not only affect aquatic organisms such as shellfish and fish, but also animals such as birds and humans that utilize these organisms as a source of food.
The rapid expansion of manufacturing industries globally has not only resulted in an increase in atmospheric emissions such as CO2 and other pollutants, but it hasalso led to an increase in industrial contaminants entering our freshwater treatment systems. Some of these contaminants, such as the PFAS family of chemicalsareused to manufacture a wide range of common industrial and household products, including paint, polish, fire-fighting foams, food packaging, non-stick frying pans, water repellent, stain-resistant products and fabrics are known carcinogens that do not readily break down in the environment. Without intervention, these chemicals can continue to persist in our environment for forever.
Recognizing that contamination of water sources by industrial chemicals such as PFAS and other emerging pollutants was increasingly becoming an issue which could threaten both environmental and human health, the team at GWT decided to take on this growing problem head-on.