Agricultural Run-off Used as Feed for Cooling Towers (Video Case Study)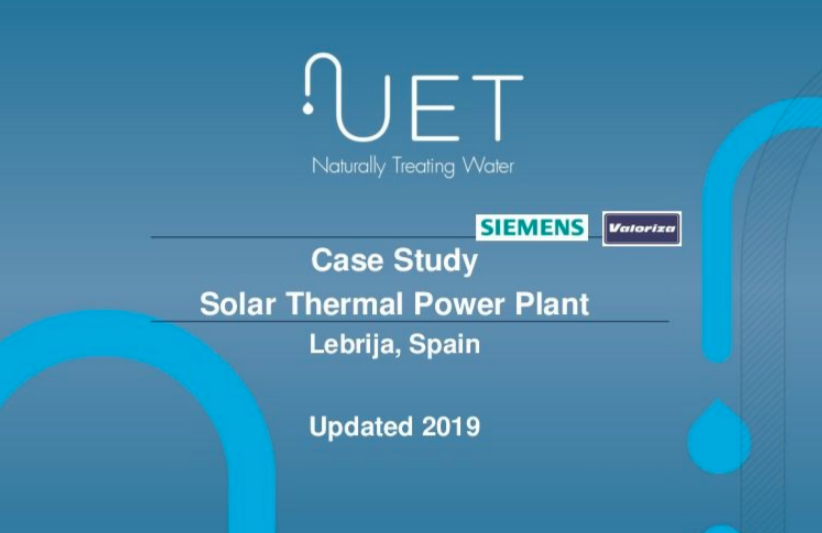 Since 2010, ​UET has treated ​the water for a ​solar thermal ​power plant in ​Spain. ​Due to its ​remote location,​ the operators ​of the plant ​wanted to find ​a way to use ​the run-off ​from surrounding ​agricultural ​fields to ​supply the ​cooling towers.​
The one ​solution they ​found was UET .​ Not only ​has the ​solution ​properly ​treated the ​water to meet ​the cooling ​needs, but the ​system has been ​kept clean ​from scale,​ corrosion and ​bio-contamination ​- 100% free of ​chemical ​additives!