Agriculture hub in Spain identifies barriers to water reuse • Water News Europe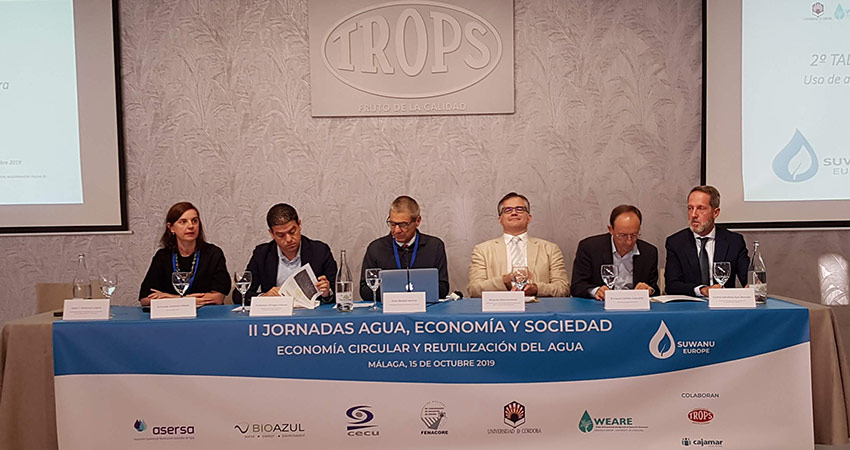 Stakeholders gathered in Velez-Malaga to talk about water reuse. Photo: Water News Europe.
"Acceptance from the public and health authorities. That is the main barrier for reusing wastewater in agriculture. We do have the knowledge and the technology to reuse wastewater", stated Rafael Mujeriego president of the Spanish association of sustainable water reuse (Asersa) and professor at the University of Cordoba Tuesday 15 October during a Suwanu conference on water reuse in Velez-Malaga.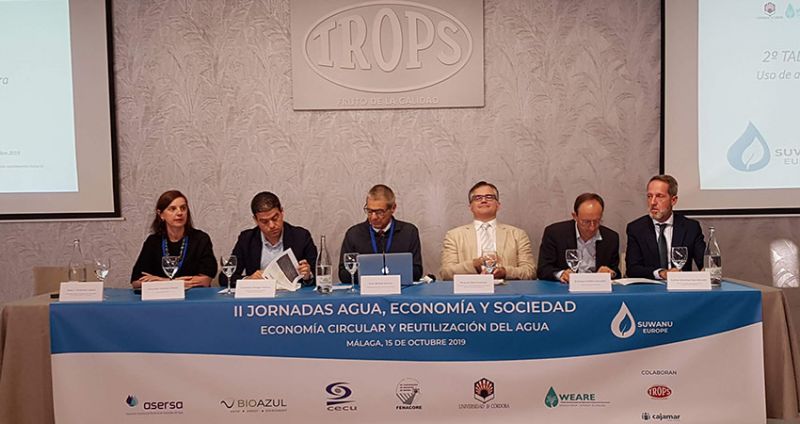 While trucks with mangos and avocados are driving on and off at the local cooperation Trops stakeholders gathered in a conference room to talk about solutions for the growing lack of water in the area. The dry region of Axarquia is for the second time in three years in a stage of alert. Water scarcity is inhibiting growth. For local water experts, companies and farmers it is obvious they need to start using all possible water resources. "We need to act now", stated Antonia Lorenzo from BioAzul, the engineering agency that organised the meeting.