Algal Blooms: the good, the bad, and the colorful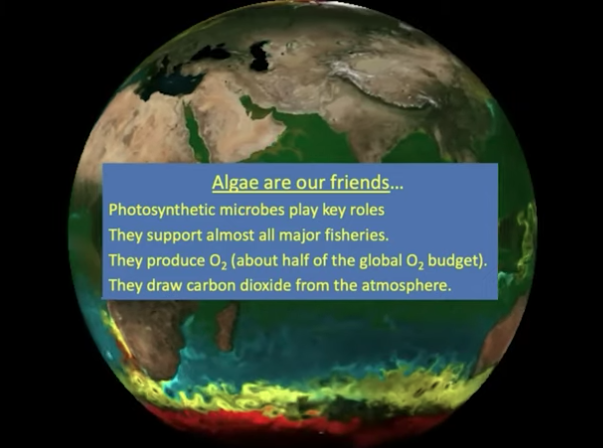 Meet the Wrigley Faculty Webinar Series Speaker: Dr. David Caron Date: June 17, 2020
Dr. David Caron discusses the aquatic communities responsible for algal blooms, how they give the ocean its remarkable neon sparkle, and their impact on our coastal ecosystems.
His research interests involve marine and freshwater microbial ecology, and ongoing research includes a 17-year study of harmful algal blooms in San Pedro Bay, CA. Dr.
Caron is the USC Associates Captain Allan Hancock Chair in Marine Science and Professor of Biological Sciences at Dornsife.
He earned B.S. and M.S. degrees from the University of Rhode Island and a Ph.D. in biological oceanography conferred jointly by MIT and Woods Hole Oceanographic Institution.