Alphabet designed a low-cost device to make drinking water from air.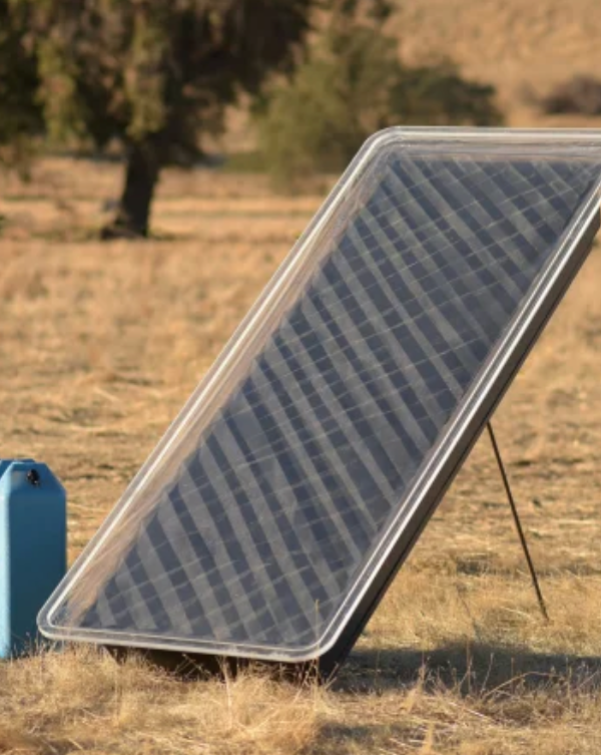 Now it's open-sourced
The company's "moonshot factory" is letting anyone build and tweak the design of its new atmospheric water harvester.
Alphabet designed a low-cost device to make drinking water from air. Now it's open-sourced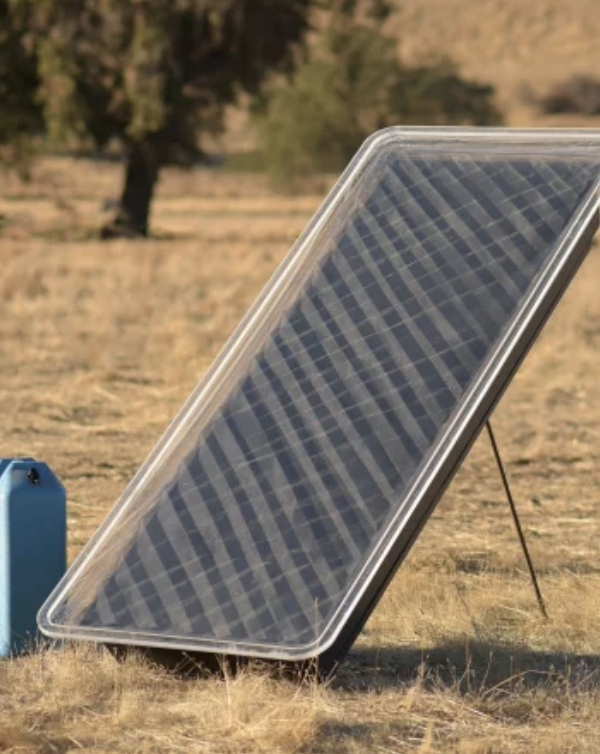 In a new paper published today in Nature, the team calculates how much this type of device could potentially help give more people access to water that's safe to drink. Globally, as many as one in three people still drink unsafe water that can spread diseases. The X team used WHO/UNICEF datasets that mapped out exactly where these people live and, for the first time, compared those locations with the ideal climate conditions for using an atmospheric water harvester. Then it compared those locations with the ideal climate conditions for using an atmospheric water harvester. When the air is too dry, for example, the devices don't work well, but the study found that 1 billion people who currently don't have safe drinking water live in places where the device would function well.
Because larger water infrastructure projects, like desalination plants, take many years to plan and build, the small devices could help fill the gap in the meantime. "This can leapfrog a lot of that and go directly to the source with a small device that's solar powered," says Jackson Lord, lead author of the paper, who previously worked at X on the project.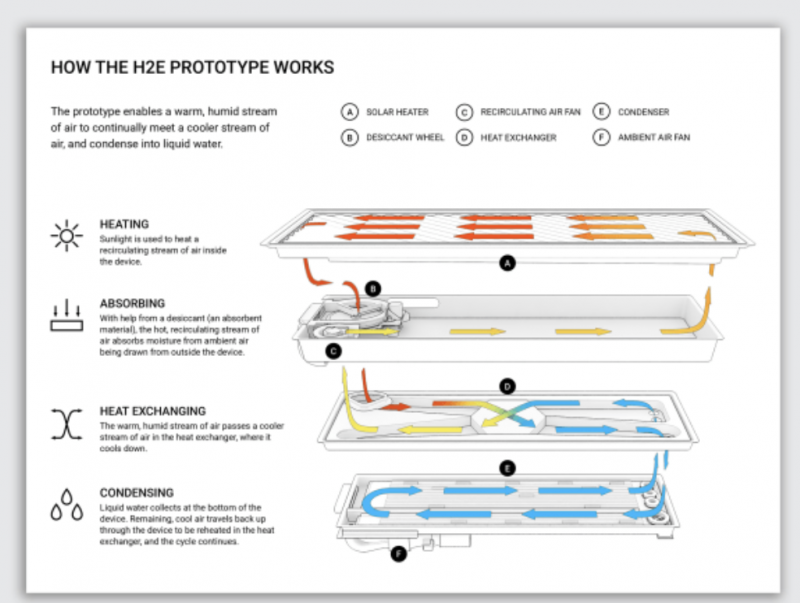 [Image: courtesy X]
The X team works on multiple major challenges simultaneously, including new approaches to renewable energy and more sustainable ways to grow food. The team had tried to find ways to generate clean water multiple times, but only began focusing on atmospheric water harvesting after realizing that it could narrow its scope to think only about drinking water, not water used for other purposes. The project started in 2017.

"One-tenth of 1% of the clean water in the world goes into our mouths," says Astro Teller, the head of X. "The other 99.9% is for things like bathing and cleaning the dishes and agriculture and things like that. And all of that doesn't have to be as clean…Once we had that perspective shift, all of the sudden solutions that hadn't seemed plausible suddenly seemed plausible."
SOURCES FAST COMPANY
Nature abstract
Access to safely managed drinking water (SMDW) remains a global challenge, and affects 2.2 billion people1,2. Solar-driven atmospheric water harvesting (AWH) devices with continuous cycling may accelerate progress by enabling decentralized extraction of water from air3,4,5,6, but low specific yields (SY) and low daytime relative humidity (RH) have raised questions about their performance (in litres of water output per day)7,8,9,10,11. However, to our knowledge, no analysis has mapped the global potential of AWH12 despite favourable conditions in tropical regions, where two-thirds of people without SMDW live2. Here we show that AWH could provide SMDW for a billion people. Our assessment—using Google Earth Engine13—introduces a hypothetical 1-metre-square device with a SY profile of 0.2 to 2.5 litres per kilowatt-hour (0.1 to 1.25 litres per kilowatt-hour for a 2-metre-square device) at 30% to 90% RH, respectively. Such a device could meet a target average daily drinking water requirement of 5 litres per day per person14. We plot the impact potential of existing devices and new sorbent classes, which suggests that these targets could be met with continued technological development, and well within thermodynamic limits. Indeed, these performance targets have been achieved experimentally in demonstrations of sorbent materials15,16,17. Our tools can inform design trade-offs for atmospheric water harvesting devices that maximize global impact, alongside ongoing efforts to meet Sustainable Development Goals (SDGs) with existing technologies.