American Water's (AWK) Unit Invests $6M in UV Technology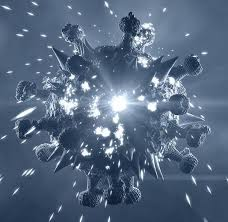 American Water Works AWK unit, Illinois American Water, recently announced that it has invested $6 million to set up ultraviolet (UV) disinfection at the Granite City water treatment plant.
Notably, three new UV reactors have been installed, and these are capable of treating up to 15 million gallons of water a day.
American Water's Prospects in UV technology
Limited access to potable water and aging of water and wastewater infrastructure are key challenges for the U.S. water industry. According to DigDeep, at present about 2.2 million people don't have running water across the United States. The problem is expected to become more severe in the coming years unless investment is made in the aging water infrastructure.
Water obtained from natural sources such as dams, streams, bores and rainwater tanks may contain microorganisms that can pose a risk to health. American Water's UV technology is effective in obliterating the infection-causing microorganisms, and adds another layer of protection for customers. When used to treat drinking water, UV disinfection addresses chlorine-resistant pathogens and microorganisms that could be present in surface water sources. The Granite City water treatment facility uses the Mississippi River as its water source and provides safe drinking water to its customers