Best Digital Marketing Solution for the Water Sector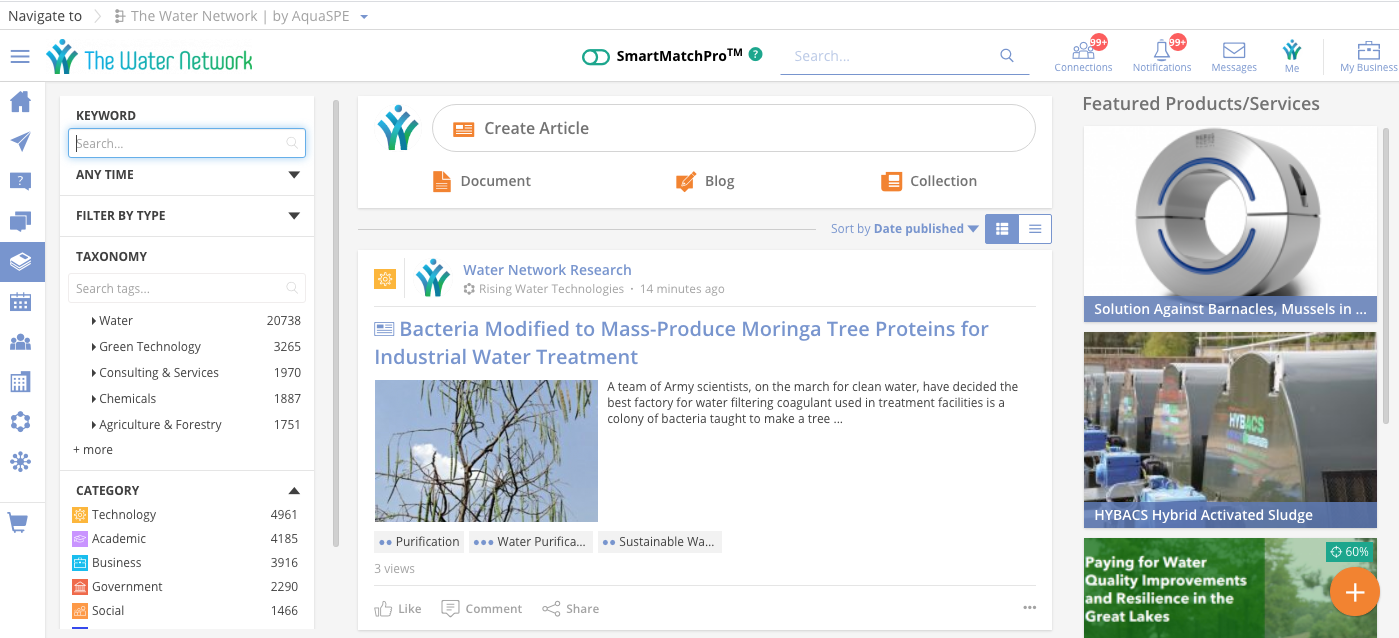 Looking for the best marketing platform for your water products, services, job openings and case studies?
TheWaterNetwork.com gets 200,000 page views per month, has 115,000 members and access to 500,000 water professionals globally.
Post your content for free and sponsor it to get featured to our entire network for only $125 per month!
We are delighted to announce enhanced marketing of products, services, jobs and content on The Water Network!
When sponsoring any offer or content it will now be highlighted across the site to targeted members.