BioLargo prepares for first-ever commercial trial of its AOS water-treatment technology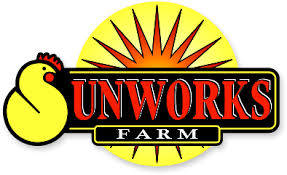 Biolargo announced that Sunworks Farm wants a commercial trial of its Advanced Oxidation System (AOS) to manage and treat water and wastewater on the property, the first-ever commercial trial for the technology.
In a statement, the firm said its subsidiary BioLargo Water has been asked by the owners of the Alberta-based farm to submit a proposal to install the system. Sunworks raises certified organic chicken, turkey, beef, pork and eggs.
The company said the Sunworks project will mark a pivotal moment in the commercialization of BioLargo's proprietary technology.
BioLargo's AOS technology combines highly energized iodine molecules with cutting-edge filtration materials to destroy bacteria and dismantle soluble organic contaminants.
"Our experience with BioLargo Water's pre-commercial pilot for their AOS water treatment system has been exceptional," said Ron and Sheila Hamilton, owners of Sunworks Farm, in the statement.
"Their technology clearly works, and their team is a pleasure to work with. We believe that the AOS will enable producers like us to manage water and wastewater in the most environmentally sensitive and economical way possible," they added.
Environmental stewardship
The couple said they have asked BioLargo Water to develop a proposal for a full-scale commercial trial for AOS and an accompanying proprietary treatment train to manage all water and wastewater at the farm, with the aim of achieving nearly 100% water reuse.