Brazilian Mining Company's Dam Collapses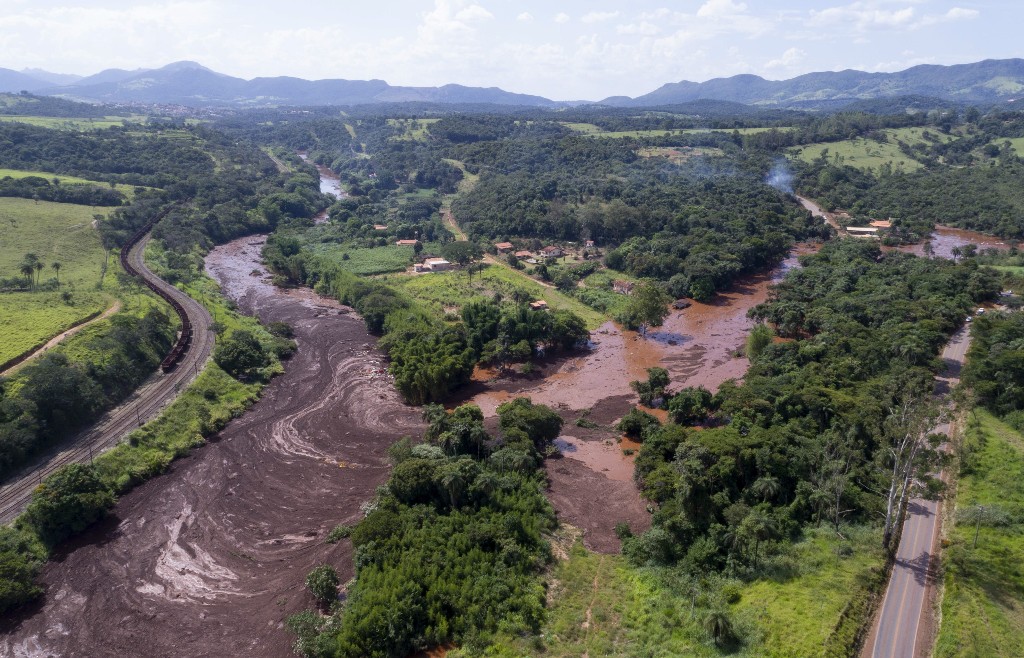 Brazil's Minas Gerais dam break.
Officials say some 200 people are missing near the southeast Brazilian city of Belo Horizonte after a tailings dam owned by a mining company collapsed Friday, unleashing a torrent of muddy waste and debris.
"The first information indicates that the tailings has reached the companies administrative area and part of the Vila Ferteco community," it said.
Schvartsman has apologized for the disaster, calling it "unacceptable," according to the Brazilian newspaper O Globo. He said that the dam was stable but in the process of being decommissioned. The company says it has initiated its "emergency plan for dams."
Before and after photos of the area show a wide expanse of trees, fields, roads and buildings leveled by the river of sludge.
DETAILS FROM NPR ABOUT THE MINAS GERAIS DAM BREACH