Canada & Private Industry Invest in Saltworks' Innovative AirBreather Technology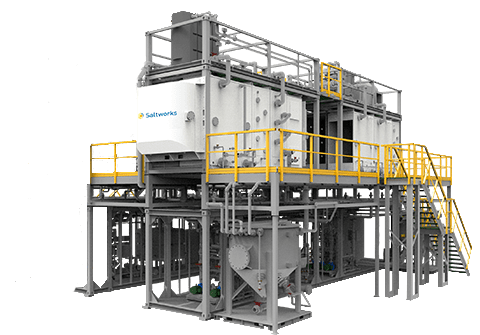 Saltworks is readying a breakthrough solution to treat produced water in the shale gas industry. The new product – called the "AirBreather" – will be deployed at commercial scale with investment from Sustainable Development Technology Canada (SDTC).
The Honourable Harjit Sajjan , Minister of National Defence and Member of Parliament for Vancouver South, and Joe Peschisolido , Member of Parliament for Steveston-Richmond East, on behalf of the Honourable Navdeep Bains, Minister of Innovation, Science and Economic Development, announced the SDTC investment today at Saltworks' headquarters and manufacturing facility in Richmond, BC.
Saltworks was also honored to host representatives from SDTC, the National Research Council's Industrial Research Assistance Program, Innovate BC, Global Affairs Canada, and the City of Richmond .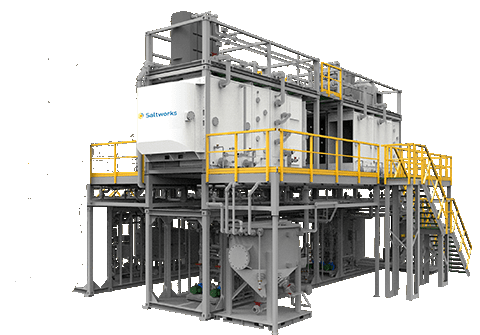 The AirBreather, Lower Cost Evaporator Crystallizer by Saltworks Technology
The AirBreather is a first-of-its-kind, waste heat drove evaporator-crystallizer that safely and reliably reduces the cost and environmental impact of produced water disposal from shale gas. With SDTC's investment, the AirBreather will be demonstrated in industry and scaled up for the commercial rollout, where it can improve the competitiveness and sustainability of Canadian shale.
"Our government's investment in this revolutionary clean innovation, developed right here in Canada builds on our plan to strengthen Canada's economy through innovation," said The Honourable Harjit Sajjan, Minister of National Defence. "This investment will not only help the oil and gas industry reduce wastewater and greenhouse gas emissions, but it also will reduce costs for the industry, helping to maintain jobs and create new ones. Innovative companies like Saltworks demonstrate how a strong economy and a clean environment go hand-in-hand."
Joshua Zoshi, Saltworks' Chief Operating Officer, commented, "Saltworks is proud to be the recipient of commercialization support for of the AirBreather demonstration project. We look forward to establishing this developed-in-Canada technology as the leading solution for economic and sustainable treatment of produced water in Canada's shale gas sector."
The AirBreather is a descendant of Saltworks commercial SaltMaker – low energy, zero-liquid-discharge brine management technology. After completing SaltMaker trials in shale, the Saltworks team realized there was a better way. Hence, AirBreather was born.
Source: Saltworks Technologies