Capture, concentrate and destroy PFAS chemicals from wastewater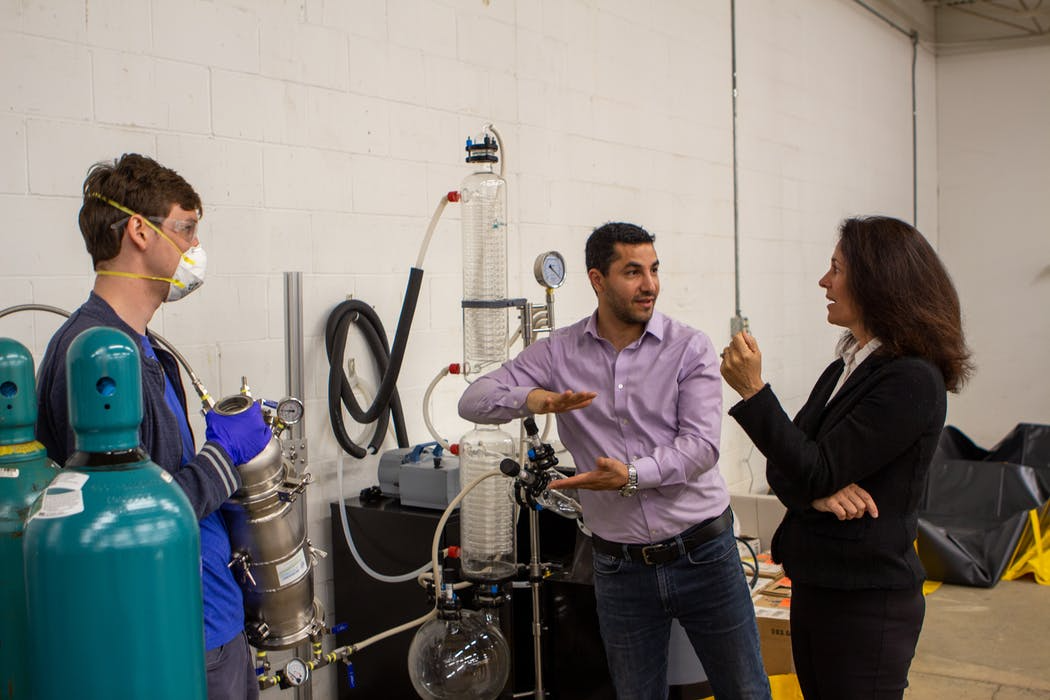 Claros Technologies scientist Conor Broderick, left, founder and Chief Technology Officer Abdennour Abbas and chief executive Michelle Bellanca in the companies pilot plant in northeast Minneapolis.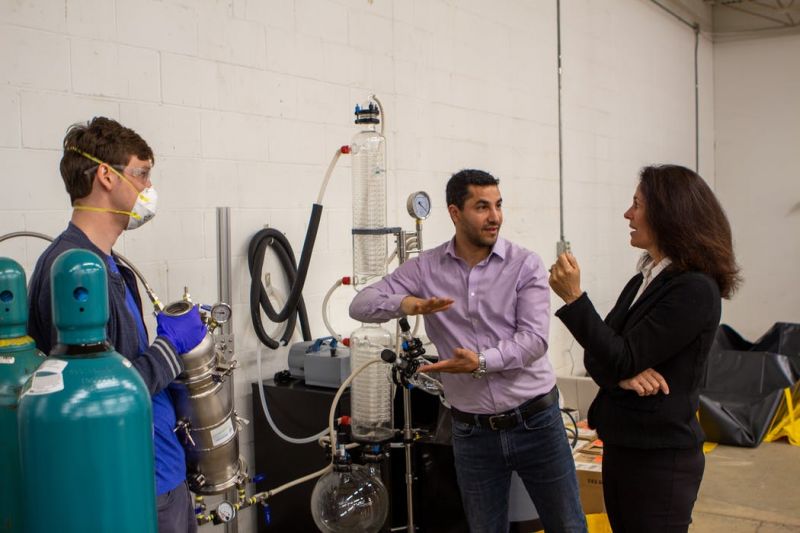 Claros Technologies, which last year raised $5.35 million in venture capital, has struck its first major agreement to scale its system to "capture, concentrate and destroy" PFAS chemicals from wastewater.
Minneapolis-based Claros said it has a partnership worth millions of dollars with Japan's Kureha Corp., a manufacturer of specialty chemicals and plastics for the advanced materials, agrochemicals, pharmaceuticals and wastewater-treatment industries.
"As a chemical company, Kureha has responsibility for mitigating the environmental impact of PFAS," Naomitsu Nishihata, president of Kureha America, said in a statement. "We seek to be socially responsible, accelerate innovation and expand our business portfolio. And Claros' comprehensive PFAS solution helps us meet each of those goals."
Claros CEO Michelle Bellanca, a former 3M technology executive recruited to commercialize Claros, called the agreement with Kureha a development that involves "substantial funds to accelerate our scale-up and commercialization of Claros' PFAS-destruction system."
"We have a partner who is ready to put our systems into real-world applications," Bellanca said. "We're confident that we are going to be very cost-competitive. For every million gallons of PFAS-polluted water treated, we concentrate that down with our sorbent to less than 10 gallons of PFAS concentrate to be destroyed."
On Tuesday, Claros will open a new headquarters and pilot plant in northeast Minneapolis.