Case for Anaerobic Digestion: Driving Companies to Pursue Ecological Solutions (Whitepaper)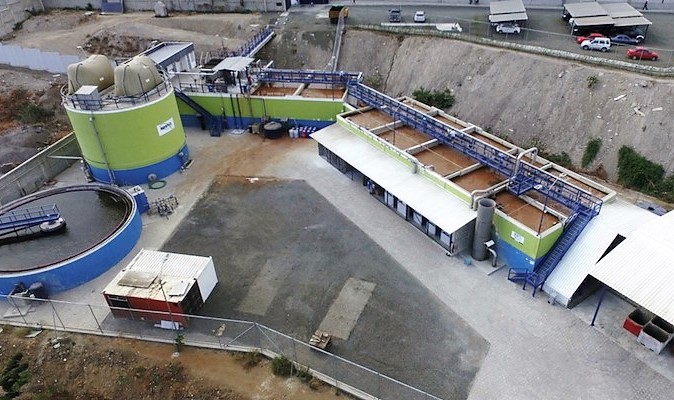 Eurofish ​worked with the ​Italian branch ​of Fluence ​Corporation to ​design the best ​solution to ​tackle the key ​environmental ​issues ​associated with ​fish processing:​ high ​consumption of ​energy, and ​generation of ​effluent with ​high organic ​content and by-​products. ​
Eurofish ​Group, a leader ​in Ecuador'​s tuna industry,​ is remarkable ​in its ​commitment to ​promoting ​sustainability ​and environmental ​protection in ​the developing ​country. ​
Eurofish has ​upgraded its ​Industrial ​Waste Water ​Treatment Plant ​with the latest ​technologies to ​improve the ​quality of its ​effluents, ​reduce waste, ​and save in ​energy costs. ​Using advanced ​anaerobic ​digestion ​technology, ​Eurofish now ​generates ​renewable ​energy in the ​form of biogas ​in the process ​of treating its ​otherwise ​potentially ​hazardous waste.​ ​
The biogas is ​re-injected ​into the ​production ​system, with ​consumption ​savings for the ​company of 35-​40%. The ​treatment ​reduces sludge ​waste volume by ​75%, while the ​final ​clarification ​ensures that ​the treated ​wastewater ​exceeds ​permitted ​requirements. ​
Maintaining ​the structure, ​productivity, ​function, and ​diversity of ​the ecosystem ​is crucial, and ​seafood ​companies need ​to lead the ​field in ​guaranteeing ​the health of ​the oceans. ​
With their ​immediate high ​return of ​investment, ​water ​treatments and ​anaerobic ​digestion to ​produce biogas ​make companies ​more inclined ​to pursue these ​ecological ​goals. ​
Find and ​download full ​Whitepaper in ​the attachment! ​