CASE STUDY THE WORLD'S FIRST AWS GROUP CERTIFICATION CI TÉCNICAS BALTIME DE COLOMBIA S.A.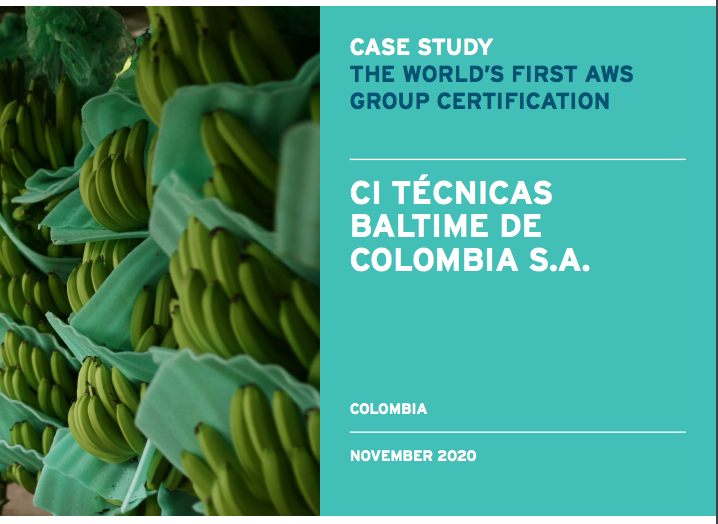 The Alliance for Water Stewardship (AWS) is a global collaboration between businesses, NGOs and the public sector focused on the sustainability of local water resources. AWS Members drive, recognize and reward good water stewardship by adopting and promoting a universal framework for the sustainable use of water – The International Water Stewardship Standard, or AWS Standard.
The AWS Standard offers a credible, globally applicable framework for water users to understand their own water use and impacts. It provides the tools for transparent collaboration with others to implement sustainable water management practices across the wider water catchment.
By following the steps and guidance in the AWS Standard implementers are improving site water performance and contributing to global sustainability goals.
See Case study attached