Celebrating the Seneca Nation's Efforts to Strengthen the Next Generation of Freshwater Stewards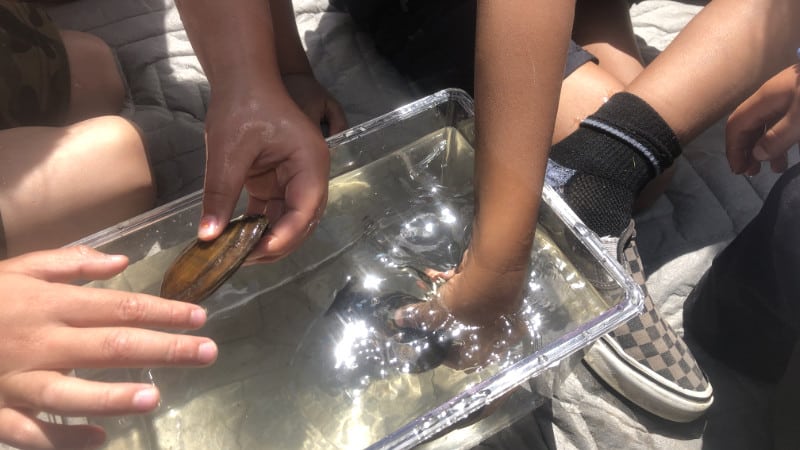 The Seneca Nation of Indians is empowering its youth and community members to become water protectors who will increase the tribal nation's natural resilience to environmental stressors. To that end, the Emergency Management Department, with funding from the Bureau of Indian Affairs, reached out to Stroud Water Research Center in 2019 for assistance in designing a place-based, experiential education program rooted in traditional ecological knowledge.
Emergency Management Director Mike Gates said by reaching out, he was seeking to take care of his community in the Cattaraugus and Allegheny Territories.
Gates said, "We need to make sure we understand how these waterways work, how they intersect our lives. Some of the major issues that affect our area are flooding and impacts to the river like pollution. We brought along the team of Stroud Center educators to help us with these trainings, summer camp programming along the Allegheny and on the shores of Lake Erie, and community day events."
Stroud Center educators worked with Gates and early childhood center leaders to bring meaningful, locally relevant freshwater education concepts and measures to empower their citizens to take positive actions to improve their tribal waterways.
In June 2022, with the mobile lab in tow, the education team spent four days in both territories demonstrating hands-on activities for summer campers looking at live crayfish and freshwater mussels and following the journey of a water droplet that moves from a plant to a cloud, a glacier, and then a river.