Chemical Oxygen Demand - Indicator for Water Pollution (Video Tutorial)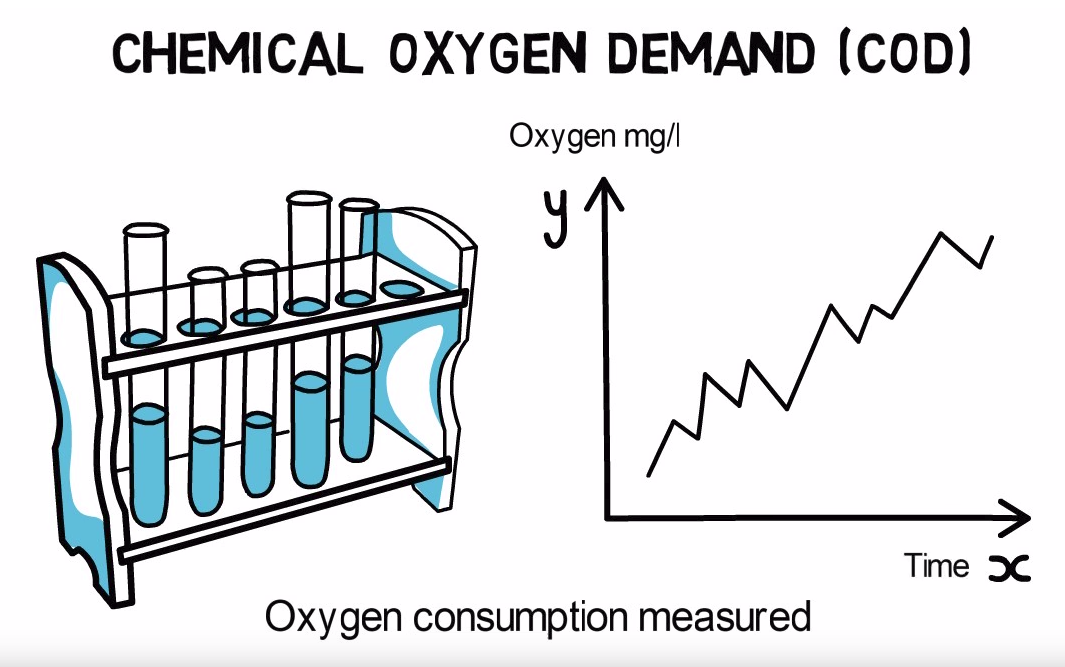 Chemical Oxygen Demand, also known as COD, accounts for the amount of oxygen consumed in a solution by chemical reactions in order to consume organic contaminants present, typically measured in milligrams per liter (mg/L).
As oxygen is a fundamental element for degradation of any product, the amount of oxygen that is present and consumed in water bodies is very important.
Read the whole article on AET's blog.
If you like ​​our content ​​please support ​​us and ​​subscribe ​​at ​​https://youtu.​be/hqxvkt-​tEwA ​
More videos ​​can be found on ​​our channel - ​​enjoy! ​ ​
Contact: https://www.​aqua-equip.com/​ ​