Choa Chu Kang Waterworks to get major upgrade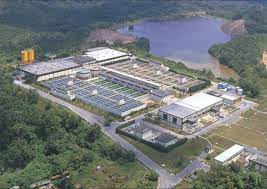 Plant will have latest water treatment tech, smart capabilities; work set to begin in 2022
When fully renovated, Choa Chu Kang Waterworks will feature new water treatment technologies, including an advanced membrane filtration system and an automated chemical preparation or dosing system.ST FILE PHOTO
One of Singapore's oldest water treatment plants will be undergoing a major facelift that will see it fitted with state-of-the-art technology, national water agency PUB announced yesterday.
Work on the Choa Chu Kang Waterworks - which has buildings and equipment constructed before 1981 - is expected to start next year and be completed by 2026.
The $28.8 million tender was awarded to engineering design and consultancy company Binnies Singapore, which will be responsible for the detailed engineering design and construction supervision of the plant reconstruction works, PUB said.