Citywide asset management degradation curve for pump stations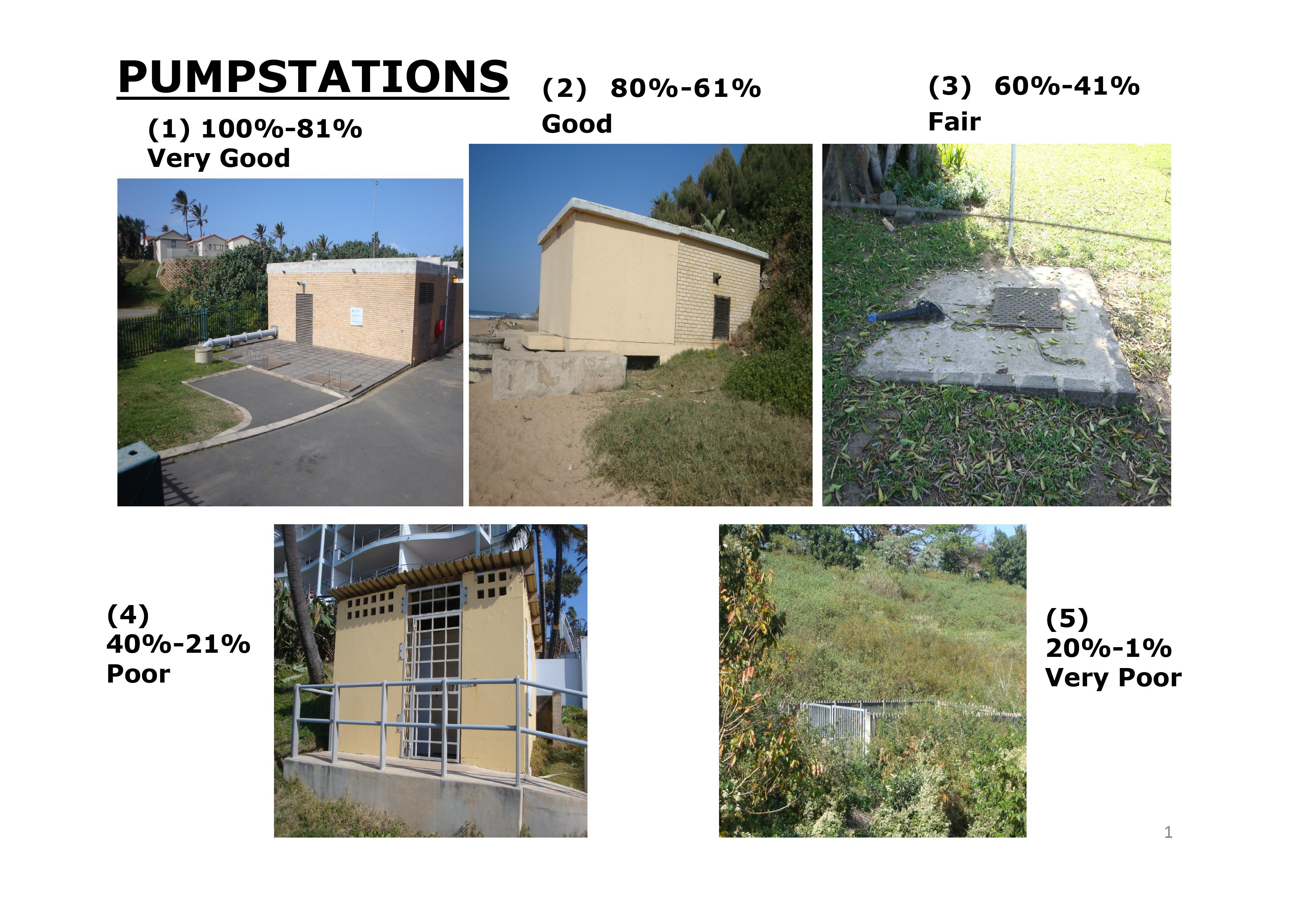 Better FSM by better On-site geotechnical evapotranspiration planning, design and implementation on properties>1200m2. Ref. Institute of Water Pollution Control Handbook (Southern African Branch) November 1973; City of Durban ETA Guidelines issued 1991.
Offsite large pump stations along a citywide coastline will typically occur at sea level where streams and rivers interface with the shoreline. However, small isolated pump stations (sometimes installed by developers to save on capital cost of more reliable gravity sewerage feeders) have a much higher risk of failure. Hence the "Very Poor" rating for the depicted isolated pump station.