Clarke Valve Closes $10 Million Venture Funding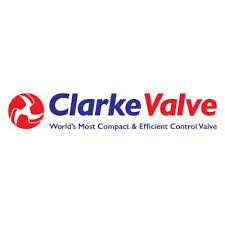 North Kingstown, Rhode Island--(Newsfile Corp. - March 31, 2020) - Clarke Valve ("Clarke") today completed the sale of $10 million of Series C Preferred Stock to a group of investors led by YBA Kanoo Group ("Kanoo").
Ali Abdulla Kanoo, President of the Kanoo Industrial & Energy division, said "We are delighted to announce this partnership with Clarke Valve, innovator of the world's finest control valve technology, and portfolio company of Saudi Aramco Energy Ventures. The synergistic relationship between Saudi Aramco, Clarke Valve, and YBA Kanoo is perfectly poised to capitalize on the rapid growth of the company, and strategic vision of Clarke's founder, Kyle Daniels."
Kyle Daniels, President and CEO of Clarke Valve, said, "We're extremely grateful to YBA Kanoo, Mr. Ali Abdulla Kanoo, and all of our investors. We believe Saudi Aramco and other producers in the GCC will generate strong demand for control valves over the long term and Clarke is now uniquely positioned to satisfy that demand. Clarke's Shutter Valves have a proven track record with hundreds of successful field installations around the world. With their high flow rate, precise control, reduced emissions, low cost and low operating torque, we believe our valves perfectly meet the needs of Aramco after going public and increasing production capacity. Clarke remains dedicated to our partnerships in the Americas and Europe, through Chevron and the Oil & Gas Climate Initiative. We also enthusiastically support Saudi Aramco's In Kingdom Total Value Add (IKTVA) directives and Crown Prince Mohammed bin Salman's directives under Vision 2030. Partnering with Kanoo will provide the final key for Clarke to begin large-scale deployment in refinery applications within Aramco and the GCC. This should put us one step closer to our worldwide vision: To secure significant share in the $84 billion industrial valve market with technology that can't be matched."
Bill Dambrackas, Chairman of Clarke Valve, said, "Clarke has now raised over $33 million from investors, many of which are affiliated with oil & gas companies that are among the world's leading valve users and valve experts. Current investors also participating in this round include Saudi Aramco Energy Ventures, Chevron Technology Ventures, OGCI Climate Investments, New World Angels and Ocean Azul Partners. We appreciate their continuing support, especially in light of current worldwide economic uncertainties, and we join them in welcoming Kanoo to our team."