CREP Riparian Buffer - A Farmer Transforms a Stream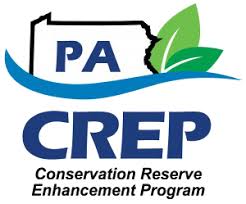 Roger Rohrer is a poultry and crops farmer from Lancaster County, Pennsylvania. In this short video, Rohrer shares his insights on creating rich habitat and cleaner water through riparian forested stream buffers. He used USDA's Conservation Reserve Enhancement Program (CREP) and worked closely with Chesapeake Bay Foundation and contractors on these projects. Roger has developed expertise over two decades in tree care, invasive plant control, and deer and turkey habitat.
If you are interested in learning more from Rohrer and other buffer practitioners, send an email to buffers@stroudcenter.org and ask for a stream buffer information kit.