Digitalization Turns Around a Municipal Water Treatment Company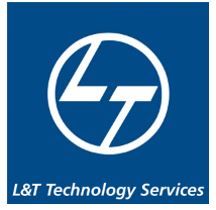 Customer Profile: LTTS' (L&T Technology Services Limited) customer provides water purification systems to municipalities and industries across the globe. In this line of business, products and solutions are highly customized to each specific customer, and the overall deployment lifecycle, from design to handover, extends to 4-5 years. Furthermore, water treatment products can be extremely complex to engineer – a typical clarifier product would have 2,000+ components of which >50 percent are custom built to a project's specific requirements.
Challenges: LTTS' customer followed a traditional 2D AutoCAD driven process for project estimations and product design. This led to multiple design iterations, a longer design lead time, and several change requests at a later stage of the development lifecycle, resulting in massive inefficiencies and business losses. The main stumbling blocks were:
Bid Management: The absence of a mature estimation process gave LTTS' customer very poor visibility when bidding for water treatment projects. For such projects that take five years to complete, it is necessary to build accurate preliminary design models that can predict the time and effort involved.
Estimation Management: Without a standard design environment in place, there were multiple designers involved in estimating each project. This led to an underestimation of labor costs and components required, as well as inaccuracies in interferences and other engineering calculations.
Design Standardization and Management : The company used a traditional 2D environment, with no design library of product components. Hence, custom parts had to be created for each project when there was great potential to standardize components. Several inherent design flaws were only identified during manufacturing or site installation, leading to massive rework and significant cost overruns.
To overcome these challenges, LTTS used its combined understanding of water clarifiers, product design and digitalization, and engineered a set of solutions that turned around the customer's operations.
LTTS's Approach and Solution: LTTS developed the following:
Sales Configurator tool that automatically generates representative 3D models based on the site specification inputs. The tool gives a very good estimate of the complexity of the system, the amount of effort involved, and the type of components included. This has significantly streamlined the bid management process and resulted in better technical & commercial decisions for the customer.
Design Automation tool to capture critical site base data for each project. Building on the sales configurator tool, this feature enables precise design control of every component by generating a model that looks exactly like the intended finished product. Engineers use this feature to study the interactions of various components and to identify hidden issues before getting onto detailed designing. It enables different designers to come to a common platform and rapidly generate models, based on site data and customer specifications.
Plug n Play Library: LTTS built a repository of reusable designs and drawings. This helped the design team reuse older designs, bring in design standardization, and create manufacturing drawings quickly. The modelling library was linked to the assembly configurator to automatically extract customer specific information. As a result, it became very simple to build product variants.
Macros: LTTS built macros to help the customer automate repetitive tasks. Macros are used to give a controlled platform the ability to automate repeatable work. This results in a uniform and consistent quality of outputs.
Quantifiable Business Benefits: The business benefits are visible in the quantum jump in percentages:
Design efficiency improved by 300 percent. Products and solutions that earlier took 800 hours to design could now be done in under 300 hours
50 percent reduction in operational costs because of accurate estimations and reduced rework and labor costs
74 percent productivity benefits in bidding management with the introduction of a 3D based assembly configurator tool
40 percent efficiency jump in designing product variants with the help of the skeleton modelling library
Productivity gain of 86 percent with the introduction of automation macros