Efficient Water Use Management in the Alentejo Region, Portugal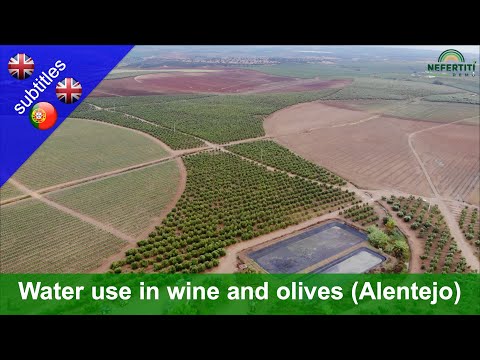 The Nefertiti cross visit focused on water use efficiency took place in the middle of the Alentejo region, South Portugal.
This region is very hot and dry and has been experiencing fast expansion of irrigated crops, namely vineyards, which demands a precise and sustainable management of water.
This video shows examples of the technologies being used by farmers to irrigate more precisely and to save irrigation water. Soil and plant sensors are presented. Maps of soil characteristics (e.g. electrical conductivity) are also presented to show spatial variation and to help growers zoning their farms for improved fertilization and irrigation. Increase soil organic matter by adding organic residues from crops is another strategy to improve water management in Alentejo.