Engaging ​New Documentary ​Will Showcase ​Water Like ​Never Before ​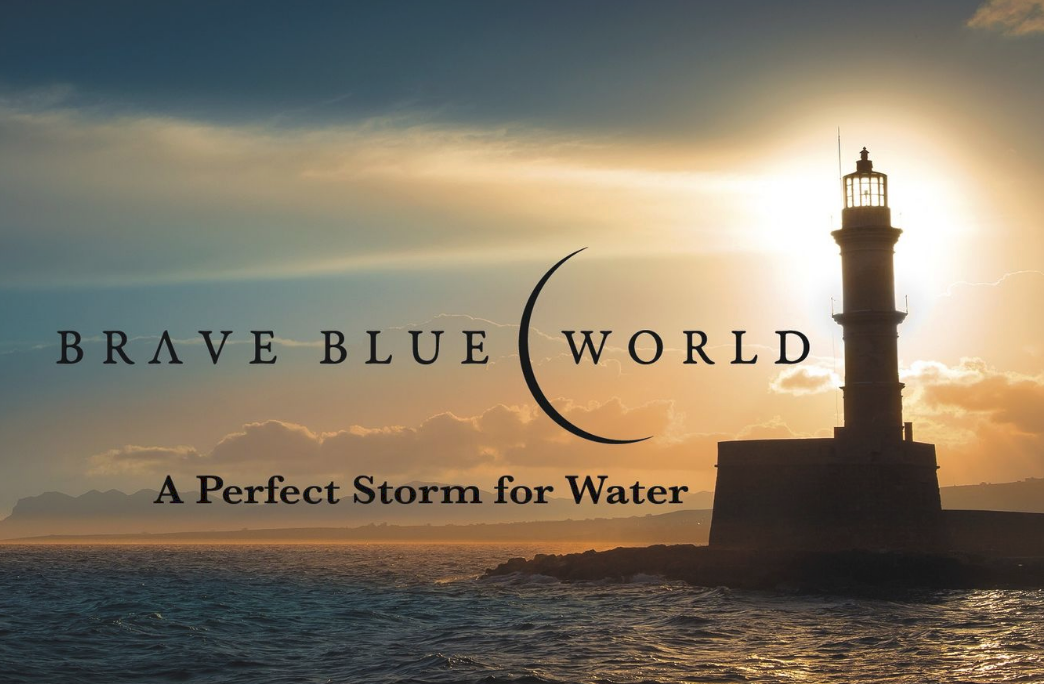 An engaging new feature-length documentary called Brave Blue World will provoke a fundamental rethink, revolution and paradigm shift in how people view the treatment and delivery of water, a vital element to life on Earth.
Brave Blue World follows water technology expert Paul O' Callaghan as he explores and challenges some of the most commonly held assumptions about how people see, consume and value water.

Image by braveblue .world website
Innovative projects across four continents will be featured along with many of the world's water visionaries and technology thought leaders. Expert contributors include:
Dr. Michael Flynn, Scientist at NASA Ames Research Centre;
Prof Mark Von Loosdrecht, winner of the Stockholm Water and Lee Kuan Yew Water Prizes;
Dr David Sedlak, author of Water 4.0 and Dr Glen Daigger, former president of the International Water Association (IWA).
Paul O'Callaghan, CEO of BlueTech Research, said: "The Brave Blue World documentary is an industry collaboration and celebration of the scientific and technology advancements that have been taking place, often behind the scenes, to deliver water services. This is the first time a documentary of this scale – bringing together global projects and partners – has been produced specifically on water."
This documentary will challenge some of your commonly held assumptions and change how you think about water. We will take you on a journey that explores an alternative water future, look at how we got to where we are today and then challenge some of the most commonly held assumptions about water:
Is water a global issue?
Is water a scarce resource?
Is water essential for human life?
Supporting partners assisting the development of the film include the Water Environment Federation (WEF), Dow Water Solutions, L'Oréal and SUEZ.
"Too often the state of water is portrayed from perspectives of difficult challenges and desperate situations," said Eileen O'Neill, Executive Director of WEF. "But we are also in the midst of an era of incredible progress with great possibilities for enhanced water security and WEF is excited that Brave Blue World will highlight this positive paradigm shift."
Tom Kunetz, President of WEF, added: "Innovation and technology are driving exciting solutions to many of the problems facing humanity, and the water sector is no exception. Brave Blue World will showcase the promising breakthroughs taking place in water science and engineering that will contribute to a sustainable future for the planet."
Leading up to the documentary being released, Brave Blue World will also include an impact campaign across dedicated social media channels to encourage people to question and positively interact with their water suppliers.
Ralph Exton, Chief Commercial Officer, SUEZ – Water Technologies & Solutions, said: "Growing populations, the effects of climate change, aging infrastructure and increased industrial activity are creating water-related challenges like long-term scarcity, decreasing water quality, and drought/flooding conditions. Tackling these very pressing water challenges will require a new way of thinking, not just by those in the water industry, but by the entire world.
A preview trailer of Brave Blue World will be shown at the BlueTech Forum taking place in Kew Gardens, London in June.
The North American premiere will be shown at the world water event WEFTEC 2019 in Chicago, with a subsequent European Premier at the Aquatech Amsterdam event in November 2019.
Source: Brave Blue World