Engineers Help Bring Better Water Treatment to Indigenous Communities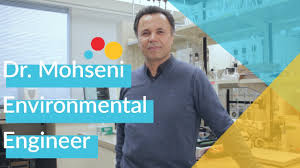 Come take a look at some of the amazing STEM research happening on the UBC Campus!
In this series, we will be taking a tour of labs/facilities to learn about the stories of these researchers. Professor Madjid Mohseni works at the Department of Chemical & Biological Engineering with his diverse team of researchers in the Sustainable Water Innovation and Research Laboratory (SWIRL). Madjid and his team use engineering to help come up with safer drinking water treatment solution technologies. They also make up the RESEAU Centre at UBC, where they empower communities to drive innovation in drinking water and community health on their own terms.
For more information on Madjid and his team's work, the SWIRL Lab, and the RESEAU group, check out: https://www.chbe.ubc.ca/profile/madji...http://waterlab.chbe.ubc.ca/https://www.reseaucmi.org/