Enzymatic polymerization brings new biomaterials for municipal and industrial water treatment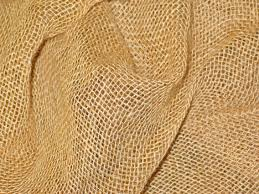 DuPont Nutrition & Biosciences Partners with Global Chemicals Company Kemira for Development and Commercialization of Biobased Material Innovation
DuPont Nutrition & Biosciences and Kemira announced an exclusive partnership for the development and commercialization of DuPont's enzymatic polymerization-based polysaccharide platform technology for certain applications. The collaboration will bring new, biobased and inherently biodegradable product lines to Kemira's strategic markets including paper and board, water treatment and the oil & gas industries.
Under the terms of the partnership, DuPont will provide Kemira with access to its newest material platform technology, which uses enzymatic polymerization to design and produce polysaccharide materials directly from simple sugars. Kemira will provide the application development expertise and the market access required to jointly develop and commercialize these sustainable material offerings globally to Kemira's strategic markets. The underlying technology for this novel material platform has been demonstrated at integrated pilot operations and is ready to advance to full commercial scale.
The DuPont enzymatic polymerization material technology applies biotechnology tools to design polysaccharides. This new material innovation allows for enzymatic polymerization of sugar (sucrose) into poly-glucose (polysaccharides) under controlled, enzyme catalyzed polymerization conditions. This approach enables the specific and designed synthesis of polysaccharides as typically found in nature but with high purity, defined structural material properties and particle morphologies.
The enzymatic polymerization-based product portfolio is readily biodegradable and supports recycle or re-pulping of various paper and pulp-based material streams, for example in packaging end uses. For some applications, these biodegradable products avoid the concern of microplastic formation, reducing the impact of uncontrolled environmental material leakage. Within a circular economy, material innovation should deliver on a series of key requirements to offer viable options to meet sustainability goals and contribute to decarbonize the underlying material portfolios. The enzymatic polymerization-based polysaccharide material platform enables positive contributions to these goals by avoiding waste, expanding the scope of recyclable materials and providing biodegradable product options for a range of material applications.
"Our partnership with DuPont is a major milestone on our strategic journey to deliver high quality, sustainable and biobased products to our core markets. The versatility and scalability of this exciting new platform will allow us to leverage the technology across our key product lines. These new biomaterials can be used in multiple applications including municipal and industrial water treatment as well as in packaging and board applications to improve e.g. strength and barrier properties. Sustainability is one of the main drivers of Kemira's long-term growth and our target is to reach biobased revenue of over 500 million euros by 2030." says Antti Matula, SVP, Global Product Lines & Business Development for Kemira Pulp & Paper.
"We are thrilled to bring our enzymatic polymerization platform technology to Kemira and believe it will transform industrial and packaging products and provide sustainable material options for a range of important end use markets," said Christian Lenges, venture director, DuPont Nutrition & Biosciences. "We look forward to entering the development and commercialization phase with Kemira, who will enable access to a range of key markets for these new engineered polysaccharide materials which are not only renewable but higher-performing compared to traditional materials."
The unique family of designed polysaccharides derived from the enzymatic polymerization platform technology will be offered exclusively to Kemira's global markets in paper and board, water treatment and the oil & gas industries. DuPont continues to advance development of this platform technology for internal applications within DuPont Nutrition and Biosciences and also in strategic partnerships targeting additional markets and applications. DuPont and Kemira are committed to performance-driven product innovation, while providing leading sustainability and breakthrough environmental performance.
About Kemira
Kemira is a global chemicals company serving customers in water intensive industries. We provide best suited products and expertise to improve our customers' product quality, process and resource efficiency. Our focus is on pulp & paper, oil & gas and water treatment. In 2019, Kemira had annual revenue of around EUR 2.7 billion and over 5,000 employees. Kemira shares are listed on the Nasdaq Helsinki Ltd. http://www.kemira.com.
About DuPont Nutrition & Biosciences
DuPont Nutrition & Biosciences applies expert science to advance market-driven, healthy and sustainable solutions for the food, beverage, dietary supplement and pharmaceutical industries. We also use cutting-edge biotechnology across a range of markets to advance bio-based solutions to meet the needs of a growing population, while protecting our environment for future generations. We are innovative solvers who help our customers turn challenges into high-value business opportunities. For more information: http://www.dupontnutritionandbiosciences.com.
About DuPont
DuPont (NYSE: DD) is a global innovation leader with technology-based materials, ingredients and solutions that help transform industries and everyday life. Our employees apply diverse science and expertise to help customers advance their best ideas and deliver essential innovations in key markets including electronics, transportation, construction, water, health and wellness, food, and worker safety. More information can be found at http://www.dupont.com. Investors can access information included on the Investor Relations section of the website at investors.dupont.com.