Filpumps evolves to keep Scotland's private water supplies safe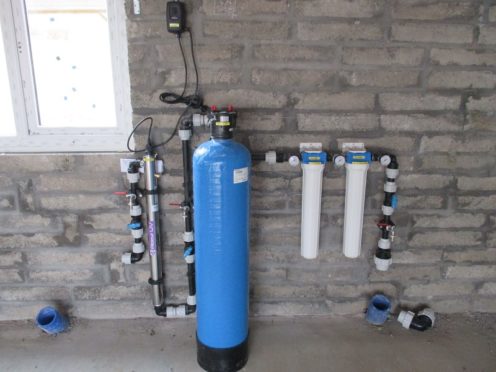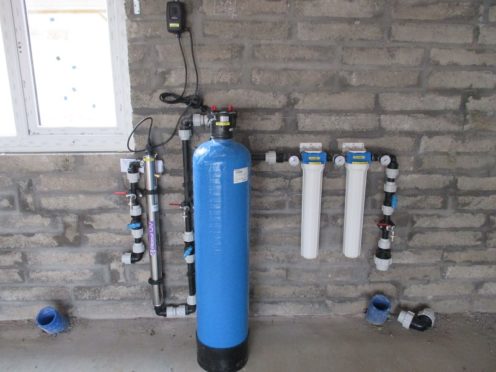 From new technologies and premium customer support to drilling for new water supplies, Filpumps has been at the forefront of private water supply in Scotland since 1992.
Over the years, the company has evolved and developed its expertise – and it now plays a very important role in helping owners maintain clean and safe private water supplies.
"Compared to the rest of Scotland, the north east of Scotland is unique in that it has the highest percentage of private water supplies per head of population," says Martin Booth, managing director at Filpumps.
Whilst Scottish Water ensures that water is safe to drink for those of us on the mains water network, private water supply owners have a legal responsibility to ensure that their water is safe to drink.
That's where the Filpumps expertise in treating private water supplies is at its most effective.
"In the countryside and remote areas, people need our advice to ensure their water is safe to drink. That's one of our core business activities – assisting people in maintaining, servicing or attaining new water supply by using borehole drilling technology," explains Martin.
"So what we do is, if you're looking for a new water supply and you don't have an option to connect on to the network, we can drill a hole in the ground. Water can be found at anything from 30 to 120 metres and in reality, the success rate in finding water is high in our experience, using our own drilling equipment equipped to drill holes in Scotland.
"We're looking for water that's been flowing below our feet for millennia, so we're tapping into a natural water supply that's always been there, and our technology allows us to reach it. Our drill team are trained to NVQ standard so you can place your full trust on us to establish a borehole using industry best practices to protect your long-term valuable investment."
The other main part of the Filpumps business is supplying water pumps capable of handling a wide range of fluids, including innovative energy saving technologies to assist businesses in reducing their carbon footprint. These are applicable to all industry sectors, like food and drink, general industry and the agricultural sector.
Then all clients – both commercial and private – can take advantage of Filpumps' ongoing commitment to services and maintenance. Its fully equipped service vehicles can deliver service where you need it.
"Our core belief is, if we sell you a system or item of equipment, we believe fundamentally we should provide the aftercare service that's essential to keep that equipment working as it should," says Martin.
"We're all about selling the best and most robust solution we can, and then afterwards, we like to make sure that customers know we're here if they need us for aftersales support by well-trained customer support and service technicians."
This approach is what helps set Filpumps apart. As well as offering the right product, the company is committed to offering the highest standards of work and customer service at all times.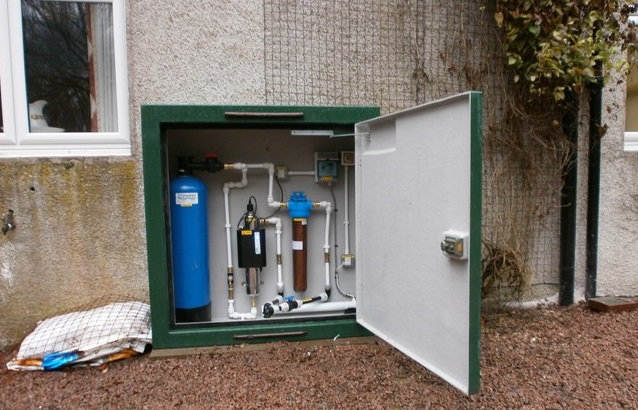 As a longstanding company that's been at the forefront of water treatment for some time, they've developed a lot of experience and knowledge that allows them to deliver results – and it's also helped them adapt to recent challenges brought about by coronavirus.
They responded to lockdown by closing the shop, but continued to serve customers over the phone, arranging collection points for orders so that customers could receive essential goods without waiting in queues.
"It's been difficult for us all, but by working together – customers and us – we've got through it," says Martin.
"We're open as usual Monday to Friday, and it's business as usual."
"We appreciate the loyalty we received and how customers worked with us during a really difficult time. Our customers were brilliant."
Filpumps' adapted service during lockdown worked out well, so much so that they were even fulfilling orders for customers across the UK – something they hope to make even easier for customers in the future.
"We want to develop our website to make the customer experience even better and give customers more support, so it's even easier to receive information and order goods online, as we've noticed a significant upsurge in people utilising the online store." explains Martin.