Flexible, Low-Cost Water Monitoring with Edge I/O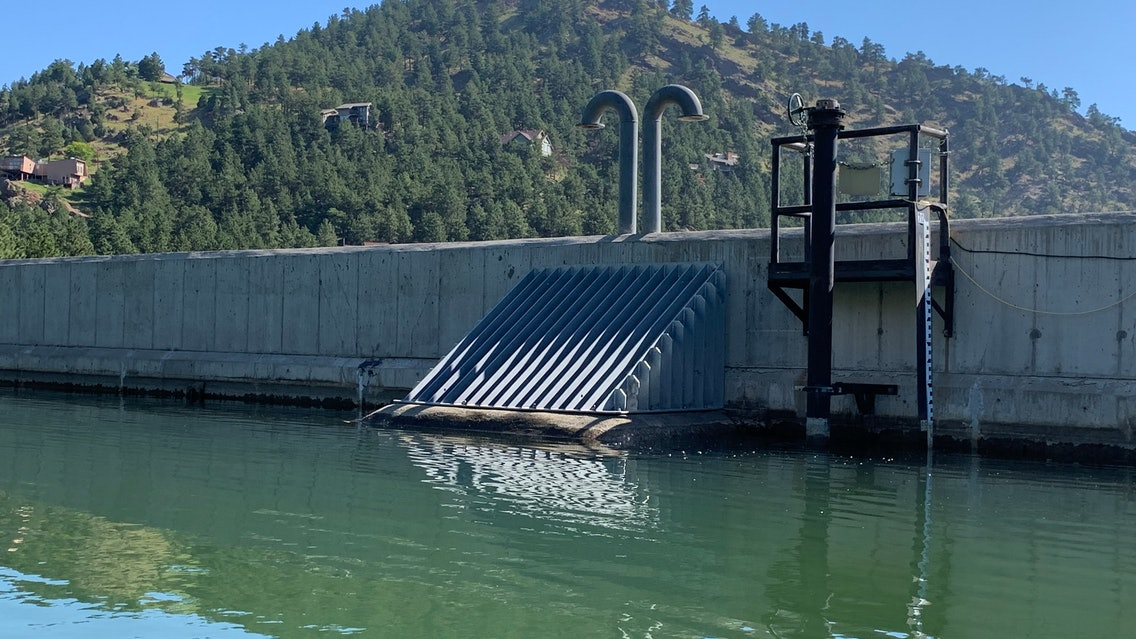 Remote I/O over MQTT helps Rust Automation deploy affordable remote monitoring in a challenging environment.
Established in 1976, Rust Automation & Controls provides a range of process control and industrial solutions to customers throughout the Western United States. Their skilled application engineers and technicians provide a comprehensive range of services and support solutions, including needs assessment, training, implementation, installation, diagnostic analysis, and repair.
Jared Bates leads Rust's projects team and recently worked with Opto 22 to carry out a critical water management project for the Pinebrook Water District in Boulder, Co. Using a combination of groov edge controller and I/O devices, Bates' team developed an affordable wireless control solution that adapted to the challenges of the local terrain.
The Pinebrook Water District reservoir lies in the hills northwest of Boulder, Colo.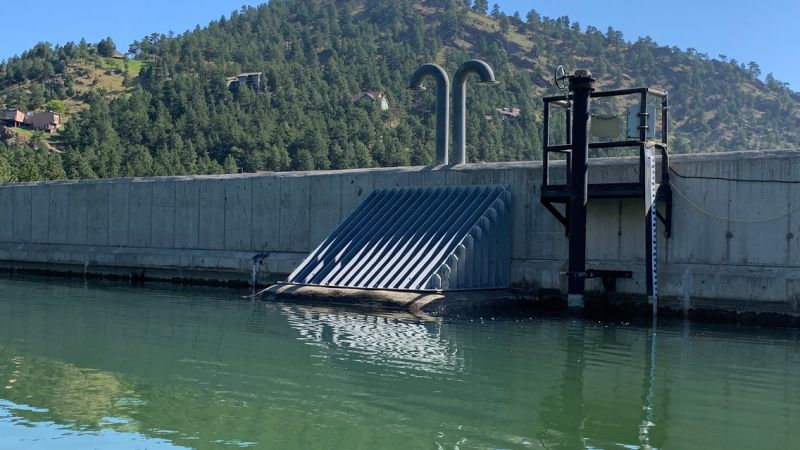 Problem
Pinebrook is an old, rural water district, which, at the time it contacted Rust A&C, managed its natural water supply manually. The Pinebrook staff conducted rounds across the more than 500-acre area to monitor tank and stream levels and verify pump station operation.
However, in recent years, the district had experienced a couple of water tank overflows and finally decided to automate monitoring. Pinebrook needed to track where water was going so it could detect potential leaks and since there is a risk of flooding in the area, it wanted to create a high stream level alerting system to protect the local residents.