Floating Wetlands for Low-cost Wastewater Treatment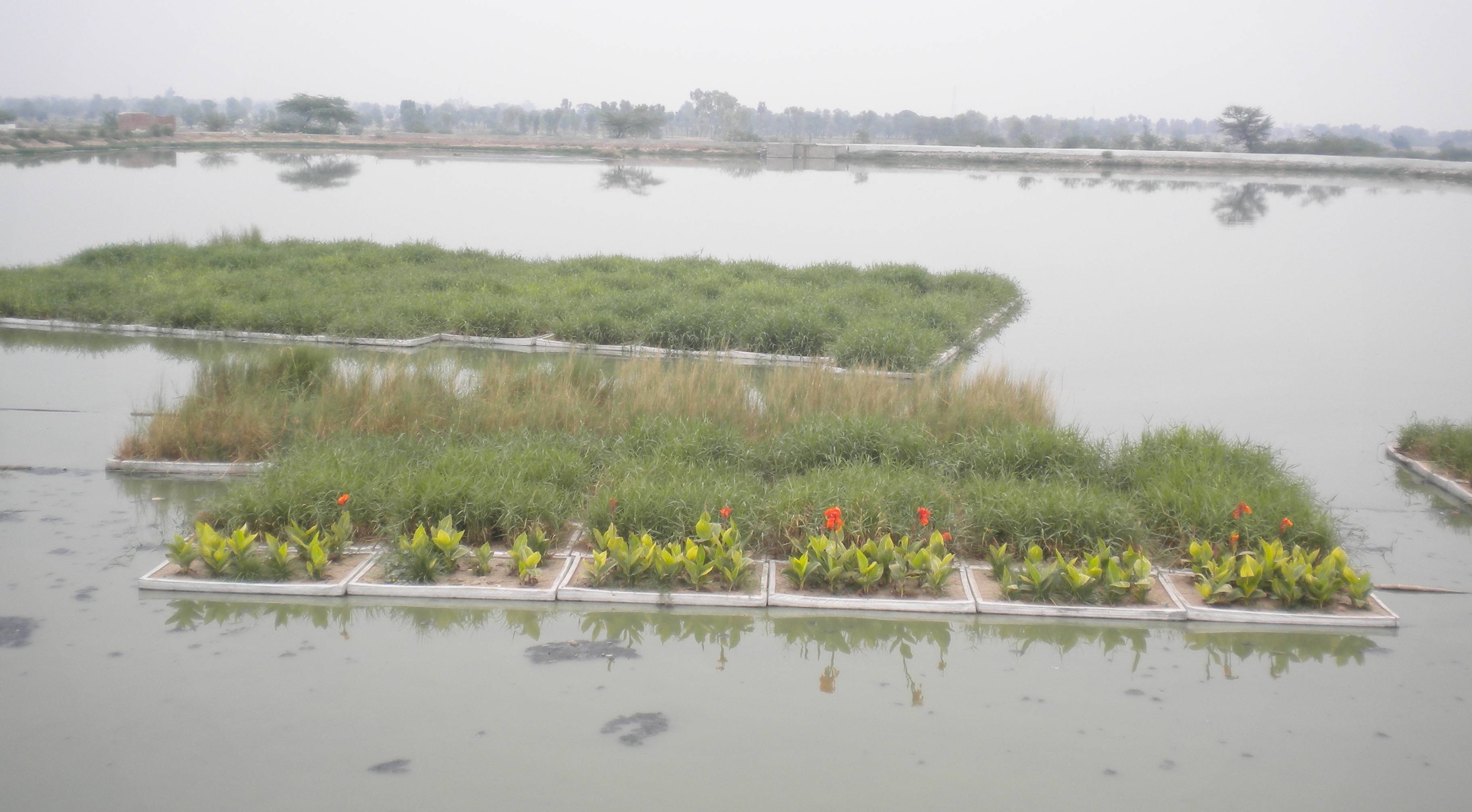 This blog post was originally published on Nature.com as part of "Behind the Paper" series. The original paper titled "Floating treatment wetlands as a suitable option for large-scale wastewater treatment" was published in Nature Sustainability journal in August 2019.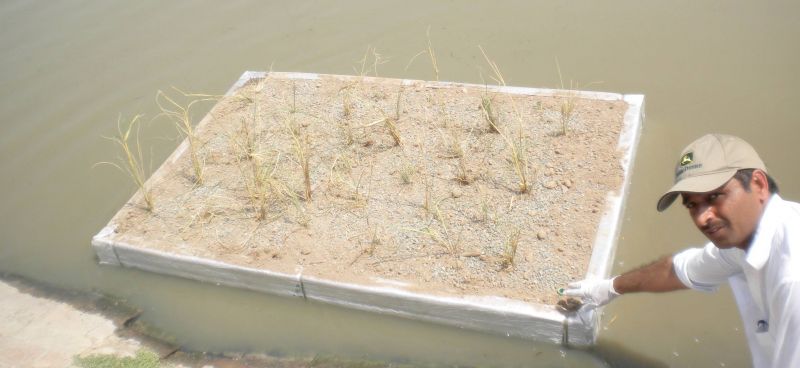 Figure 1: A floating wetland unit made of polyethylene, vegetated with macrophytes, and covered with soil and gravel
(Image Credit: Muhammad Afzal, Image Source: Nature)
Ensuring the availability and sustainable management of water and sanitation (UN SDG6) resources as a part of enhanced sewage treatment infrastructures requires capital investment, which may pose a substantial economic burden on low and lower-middle-income countries. Furthermore, rapid population growth in many urban habitations makes the task of developing treatment infrastructure even more demanding. A case-in-point is the city of Faisalabad, the industrial hub of Pakistan, that has a current population of more than 3.2 million people (latest census, 2017); in combination with various industries, the city generates approximately 2 million m3 of wastewater every day. Wastewater generated in the north-western sector of Faisalabad, which spans approximately half of the city area, drains into stabilization ponds built by the Water and Sanitation Agency (WASA) in 1998 with financial aid from Japan. Since then, the city's population has grown by approximately 1 million inhabitants, along with more industrial units being set up.
Overloading of WASA's stabilization ponds has resulted in a decline in their treatment efficiencies, leading to highly viscous and foul-smelling contents. Due to lack of other water sources in the region, over 70% of surrounding agricultural land is irrigated with the wastewater supplied by these ponds. To mitigate these insalubrious conditions, the WASA strived to develop a low-cost yet effective ecotechnology to improve their pond system. In consultation with members of the National Institute for Biotechnology and Genetic Engineering (NIBGE), Faisalabad, retrofitting the ponds with floating treatment wetlands (FTWs) was deemed to be the best solution. In April 2014, WASA and NIBGE signed an agreement for the construction, operation, and monitoring of full-scale FTWs in the ponds that were expected to cover an overall area of ~1,858 m2 on the surface of Faisalabad's stabilization ponds.
One of the major issues in the installation of FTWs was the choice of suitable floating rafts, that is one of the two major components of FTWs. The mats commercially available on the international market were too expensive to be installed in a low budget. Therefore, various kinds of other locally available and affordable materials with a tendency to last longer were evaluated to lessen capital investment in the project. Roof insulation foam made from polyethylene was found to be the best option due to its high buoyancy, physical durability, and low costs. To protect the mat from weathering due to sunlight exposure, mats were covered with soil and gravel after vegetation.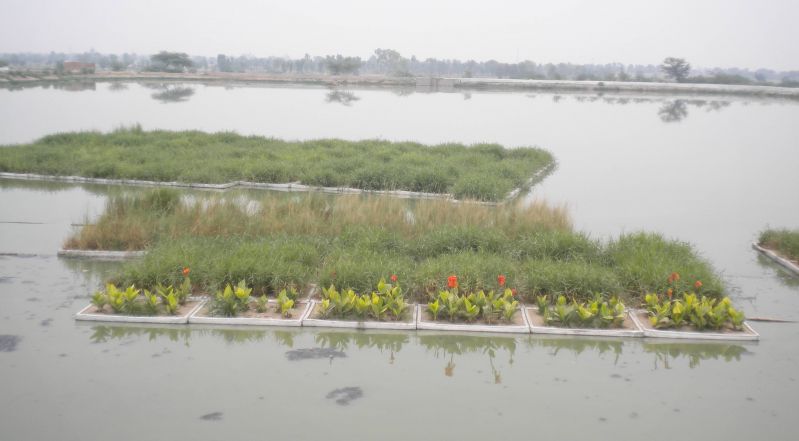 Figure 2: Unit mats are combined to construct a field-scale floating wetland system
(Image Credit: Muhammad Afzal, Image Source: Nature)
The second major component of FTWs is plants; after testing several locally available plant species for performance and longevity, Phragmites australis, Typha domingensis, Leptochloa fusca, and Brachiaria mutica were selected as the best choices. Two flowering plants, Cana indica, and Rosa indica were also planted in the treatment wetlands to enhance their aesthetics.
The application of FTWs enhanced all standard water quality parameters and eliminated foul odor after a year of operation at an approximate cost of only US$ 0.0026 per m3 of treated wastewater. After five years of operation, the system is still working efficiently. Based on the successful application of this technology for the very first time in Pakistan, WASA and NIBGE signed another agreement for the application of FTWs in four more wastewater stabilization ponds at Chokera, Faisalabad.
Reference:
Muhammad Afzal, Muhammad Arslan, Jochen A. Müller, Ghulam Shabir, Ejazul Islam, Razia Tahseen, Muhammad Anwar-ul-Haq, Amer J. Hashmat, Samina Iqbal & Qaiser M. Khan, "Floating treatment wetlands as a suitable option for large-scale wastewater treatment", Nature Sustainability, August 2019, DOI: 10.1038/s41893-019-0350-y
This blog post was developed together by Muhammad Afzal, Muhammad Arslan, and Jochen A. Müller. It was originally published on Nature.com as part of "Behind the Paper" series.