Fluorine nanostructures can desalinate water 2,400 times faster than carbon nanotubes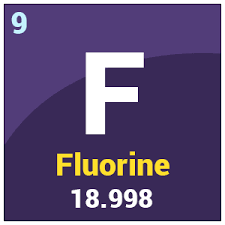 Fluorine nanostructures can desalinate water 2,400 times faster than carbon nanotubes
The method is "several thousand times faster" than systems currently available on the market.
In a paper published Thursday in the peer-reviewed journal Science , the researchers unveiled their new method for desalinating water using rings of fluorine just one to two nanometers in diameter. The chemical's hydrophobic properties contributed to its remarkable ability to filter salt molecules with impressive speed and efficiency.
Laid out end-to-end, it would take nearly 100,000 of the rings to stretch all the way across the cut surface of a human hair.
"It was very exciting to see the results firsthand," says materials engineer Yoshimitsu Itoh, one of the paper's co-authors. "The smaller of our test channels perfectly rejected incoming salt molecules, and the larger channels too were still an improvement over other desalination techniques and even cutting-edge carbon nanotube filters."
Fluorine for faster water transport
Typically, as the diameter of a pipe or channel is shrunk, the flow rate per cross-sectional area will decrease because of the greater surface area to volume ratio. Itoh et al . designed a series of fluorous oligoamide nanorings that undergo supramolecular polymerization to form nanochannels with dense packing of organofluorine groups (see the Perspective by Shen). The intense electronegativity disrupts the formation of water clusters, so that individual water molecules flow through the smallest channels faster than through larger ones. Chloride ions are strongly repelled and cannot travel through the channels. —MSL