Freshwater desalination tanker concept recognised for awa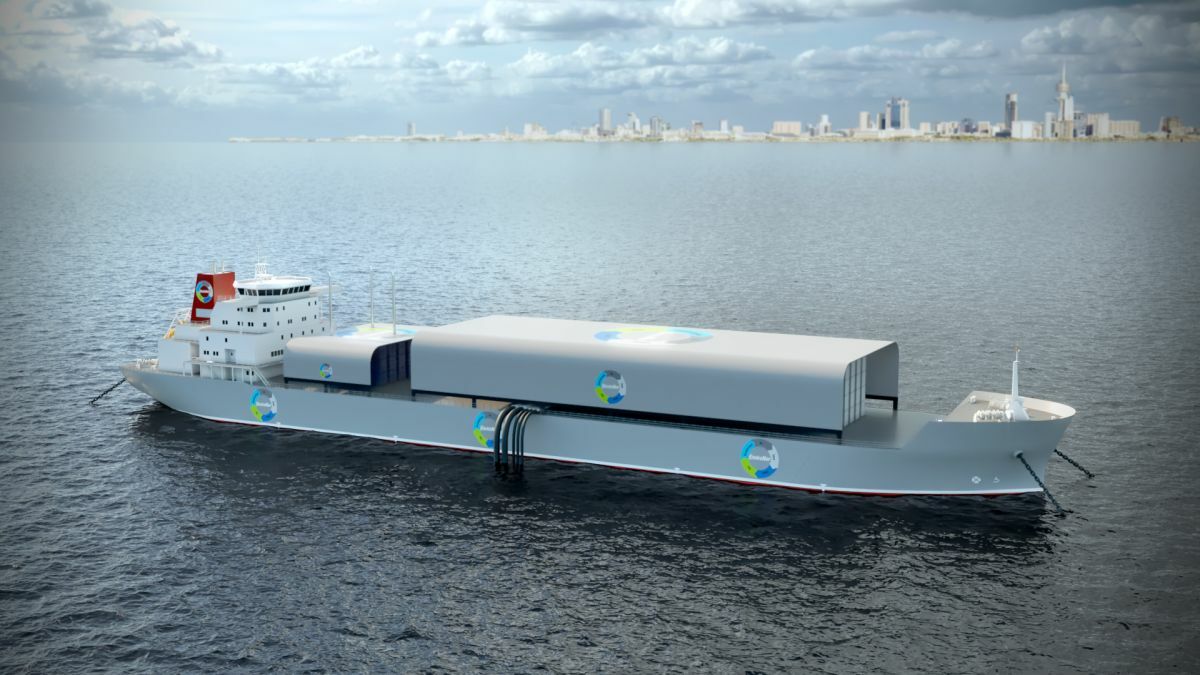 EnviroNor's concept of packaging desalination and wastewater treatment units into a tanker has been nominated for the 2019 Tanker Environment Award
EnviroNor's founder and chief executive Sigmund Larsen was already familiar with desalination units and wastewater treatment plants from his years of managing projects in the North Sea offshore sector. Based on his experience, he came up with the innovative idea of gathering the best reverse osmosis desalination and wastewater technology and packaging it into a solution that can be rapidly deployed where freshwater is needed.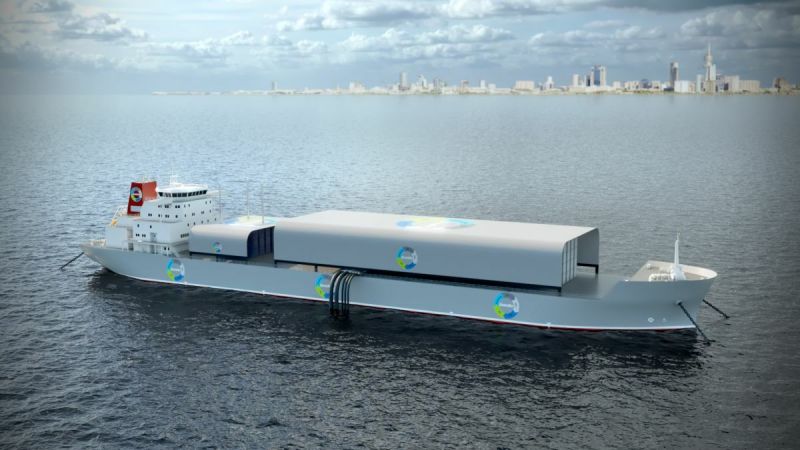 EnviroNor has produced four concepts based on his idea: the Floating Desalination Vessel (FDV) is a tanker conversion that produces clean and fresh drinking water from seawater. From a tanker market supply and demand point of view, the proposition is elegant; another tanker is removed from the active crude oil and product tanker fleet and a European (or Norwegian) owner avoids complying with the difficult-to-achieve EU scrapping policy, while providing a positive environmental contribution.
The second concept – the Water Factory – involves the adaptation of a river craft to produce fresh water from river water. The Floating Wastewater Vessel (FWV) concept goes one stage further in that it would convert grey and brown water from shoreside communities back into freshwater. The fourth concept is similar to the FWV, but includes equipment being completely self-contained to produce fresh water in emergency situations.
"It is not our plan to build and operate the vessel," says Mr Larsen. "There are many highly experience and competent people within our collaborating partner companies. It is our idea and we will work with them to realise its fruition."
There are some impressive names collaborating on the project. EnviroNor's chairman is Mr Larsen's former boss and previous chairman of Wilhelmsen Lines, Ingar Skau. Supporting Mr Skau and Mr Larsen is DNV GL's former chief executive Henry O. Madsen in an advisory role.
The DNV GL connection continues as the EnviroNor project has been included in DNV GL's prestige Extraordinary Innovation project.
At an engineering level, the EnviroNor project brings together some of the leading companies in the desalination and wastewater treatment field. Collaborators include:
Aibel AS – offshore engineering project management
Cambi AS – advanced sewage sludge and biodegradable waste treatment
Biowater Technology – wastewater treatment
Norwater – reverse osmosis desalination plants
Synfaring – mooring specialists