Graphene Filtration | A revolution in Desalination technology!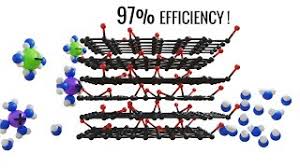 Recently, a group of Manchester Institute of Science and Technology researchers made a major breakthrough in the graphene based desalination process. They were able to remove 97% of common salts in an energy efficient way.
The current reverse osmosis desalination technology is energy intensive, and desalination plants' capital costs are high. By the year 2025, 14% of the world's population will experience water scarcity, which makes this discovery very important.
Moreover, graphene-based filtration technology could come to your kitchen very soon.
Links to their work - https://www.nature.com/articles/nnano.... , https://science.sciencemag.org/conten...