Groundwater Depletion Alarms Officials in Punjab, India and Prompts Monitoring Program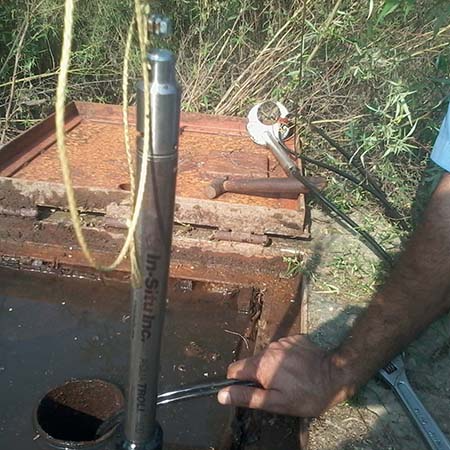 Overview
Concerns over groundwater supply in central Punjab and in the foothills of Kandi have prompted the Punjab Farmers and Farm Workers Commission, Department of Agriculture and Farmers Welfare to take action. In coordination with the National Institute of Hydrology, Roorkee joined the British Geological Survey and authorized a comprehensive continuous water monitoring study, which will lead to a better understanding of water extraction rates and inform government action to protect resources.
Challenge
With a population of over 28 million people, a high level of groundwater abstraction, and an annual average rainfall of 650mm (25.5 inches), Punjab has seen its water sources decimated over time. Additionally, Punjab's economy relies on agriculture, which requires ample groundwater for irrigation.
Officials are now concerned there will not be sustainable water resources for future generations.
Solution
A long-term continuous groundwater monitoring plan was developed to identify changes in groundwater levels in various locations throughout the year and over time. In-Situ instruments were installed in multiple boreholes and deployed for year-round monitoring with readings taken every 12 hours.
In-Situ instruments were selected for their durable and rugged design, long battery life, and reliability in long-term deployments. A combination of Aqua TROLL 100, Rugged TROLLs and Level TROLL 400 data loggers are deployed to monitor water level and pressure and enable analysis of the relationship between changing water level and conductivity.
"The loggers from In-Situ are working well and are giving us very good results," says Dr. Gopal Krishan with the National Institute of Hydrology.
Results
Readings taken at 12-hour intervals the last several years have made it possible to see changes in groundwater levels at different times of the year and gradual declines over time. Where levels have decreased permanently, the government of Punjab is taking action to recharge water sources by redirecting water flows through new canals and irrigation channels.
Additionally, new monitoring wells are under construction to facilitate a network of piezometers to measure underground water pressure. Sites with higher pressure levels will be selected for new water well development.
The local state groundwater regulatory authority is also developing policies to manage declining groundwater levels. "We are confident the actions we're taking will result in water being sustainable for future generations," says Dr. Krishan.