GWI GLobal Water Awards 2020 Short list!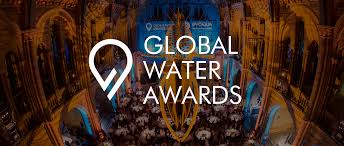 Global Water Awards Shortlist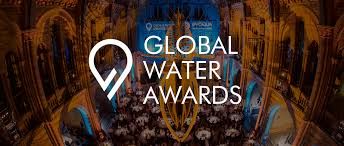 Recognising excellence across the entire international water industry within several categories, and rewarding those initiatives in the water, wastewater, and desalination sectors that are moving the industry forward.
GWI is proud to announce the shortlisted entries for the 2020 Global Water Awards.
If you have any questions about the awards process, contact nominations@globalwaterawards.com
CATEGORY
SHORTLIST
Water Leaders Award

Nyewasco, Kenya

Obras Sanitarias Mar del Plata-Batán, Argentina

Office National De l'Assainissement du Senegal

Office National de l'Eau et de l'Assainissement du Burkina Faso

Water Deal of the Year

Kanpur STP financing, India

Shuqaiq 3 IWP financing, Saudi Arabia

Taweelah IWP financing, Abu Dhabi

Western Semarang water supply financing, Indonesia

Smart Water Project of the Year

Antelope oilfield water blockchain management, USA

Mogilev smart wastewater management, Belarus

Nosedo Aquavista platform, Italy

Safeswim programme, Auckland, New Zealand

Industrial Project of the Year

Aramco Produced Water Desalination, Saudi Arabia

Petronas IETP, Malaysia

Roy Hill Mining Water Supply, Australia

Seawater Energy and Agriculture System, UAE

Wastewater Project of the Year

Almahsama drainage recycling, Egypt

Hubei ITEST Decentralised Treatment, China

Koyambedu Tertiary Treatment RO plant, India

Paso Robles WWTP, USA

Water Project of the Year

Choa Chu Kang Waterworks upgrade, Singapore

Montevina WTP upgrade, USA

Putatan 2 Drinking Water Plant, Philippines

Tai Po Water Treatment Works expansion, Hong Kong

Desalination Plant of the Year

El Alamein, Egypt

Neom Desalination Plant, Saudi Arabia

Rancho San Lucas Multi-Stage Multi-Purpose Desalination Plant

Shoaiba 3 Exp. 2 IWP, Saudi Arabia

Public Water Agency of the Year

Air Selangor, Malaysia

Gujarat Water Infrastructure, Ltd, India

Mekorot, Israel

National Water Company, Saudi Arabia

Breakthrough Technology Company of the Year

Kando

Ketos

Magna Imperio Systems

Oxymem

Water Technology Company of the Year

Kamstrup

Nijhuis Water Technology B.V

Royal HaskoningDHV

Suez Smart Environmental Solutions

Desalination Company of the Year

Abengoa

ACWA Power

Aquatech

Tecton Engineering

Water Company of the Year

Culligan

Essential Utilities, Inc.

H2O Innovation

Kurita Water Industries
SPONSORED BY DUPONT