Harvesting Urban Stormwater to Supply Potable Drinking Water (Case Study)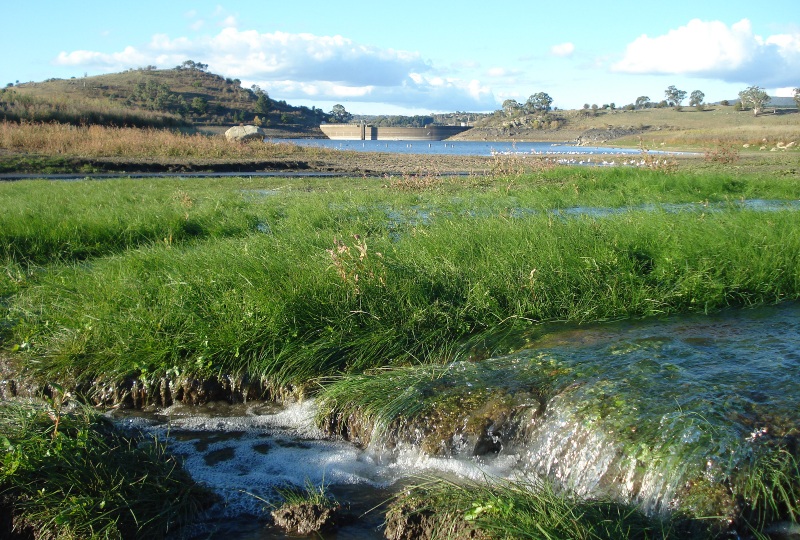 Orange stormwater to potable: Building urban water supply diversity
Insight : Harvesting urban stormwater to supply up to 25% of the City's potable drinking water
Location : Orange, NSW, Australia
Dates : 2007 – Present
Participants : Orange City Council, Geolyse
Topics : Alternative water supplies, Community engagement, Green infrastructure, Stormwater, Monitoring and evaluation, Regulation and legislation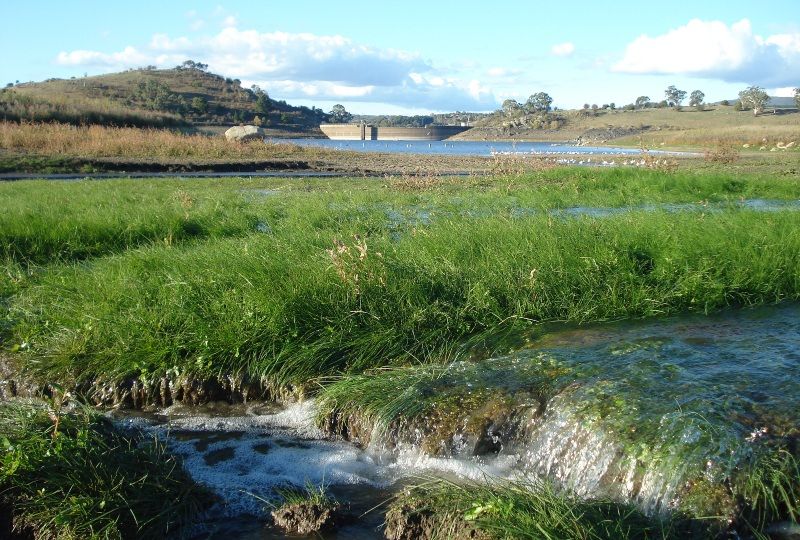 Image by watersensitivecities.org.au
Goal: Securing urban water supplies
Faced with continuing dry conditions and uncertainty of future rainfall, alternative water supplies were required in Orange. Continued high-level water restrictions resulted in the community wanting the Council to do something quickly to provide more water for the city. Council wanted a water security solution that would provide long term benefits and considered all elements of the urban water cycle.
Solution: The first large scale, indirect-to-potable stormwater harvesting project in NSW
Harvesting urban stormwater for potable uses: This was feasible in Orange due to existing infrastructure (such as pipelines, storages and water treatment plant) and the ability of the urban catchment to generate adequate runoff.

Development of Review of Environmental Factors (REF): There was a lack of data and guidance available for the use of stormwater for potable uses and it was therefore important for Orange City Council to address these key knowledge gaps and develop a REF which sets the operating rules and helped to gain stakeholder approval.

Urban stormwater to dual pipe system: Recycled water is fully allocated to Cadia Valley Operations (one of Australia's largest gold mining operations) and therefore stormwater is used as the alternative water source in the dual pipe system included in homes built in the Ploughmans Valley and North Orange area.
The Lesson: Drought crisis can lead to testing of new approaches
Be open to all options at the beginning: Even though stormwater harvesting from urban areas for potable uses had not been done anywhere else in Australia, Council was rewarded with taking this initiative forward as it was a cost effective solution for them as they were able to make use of existing infrastructure.

Need to be nimble and adaptive in design and delivery: Due to the critical timing of the project, it was important that the approval and design process occurred in parallel. This meant that the design had to be able to respond quickly to issues and opportunities identified through the approval process.

Guidelines and policies can be helpful, but not required: In the absence of existing targets and guidelines, approval agencies were quite risk-averse and conservative approaches were taken to set targets and monitoring requirements. However, this has led to a good set of data which can help to generate targets and guidelines for future projects like this.

Helps to have management of the entire urban water cycle under one organisation : Orange City Council is the manager of water supply, sewerage, recycled wastewater and stormwater and therefore the design, construction and operation of the stormwater to potable schemes was more efficient as it was all done within the one organisation.
The Outcomes
1. Cities providing ecosystem services
Creation of 4 stormwater treatment wetlands which slow and treat stormwater flows as well as provide important urban habitat
Conversion of weedy drainage corridors into constructed wetlands has created high amenity landscapes which are now valued by the community
Peak flows reduced in creeks reducing risk of erosion
2. Cities as water supply catchments
The solutions harness the power of large impervious surfaces in urban environments for generating more reliable water supplies
Up to 25% of the drinking water in Orange can be supplied by stormwater harvested from the urban areas
29% of drinking water can be replaced with treated stormwater via dual water systems in homes in Ploughmans Valley & North Orange
3. Cities comprising water sensitive communities
Community engagement programs built confidence and support of stormwater harvesting schemes to supply drinking water
Extensive engagement with residents with dual water systems has built an understanding of the fit-for-purpose use of stormwater and drinking water in the home
Signage is included in key infrastructure associated with the stormwater harvesting scheme to inform residents and visitors.
The case study was originally published by CRC for Water Sensitive Cities.
Find the full study attached below in PDF.