History of Wastewater Treatment - From Hippocratic Sleeve to Activated Sludge (Video)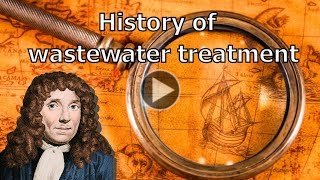 Nowadays wastewater treatment plants are large, complex facilities that use multiple technologies to remove up to 99% of all pollutants in wastewater. Our standards for clean water are continuously rising and not one day passes by without new innovations for wastewater treatment. But wastewater treatment was not always this advanced. So, let's have a look when the first wastewater treatment plant was invented and which steps it took to develop today's wastewater standards...
Please watch the video animation here: https://youtu.be/oBMVXXXTne0
If you like the content please consider subscribing.
Read the whole article on Aqua Equip Blog.