How to become the 'Utility of the Future'? Igniting transformation in water utilities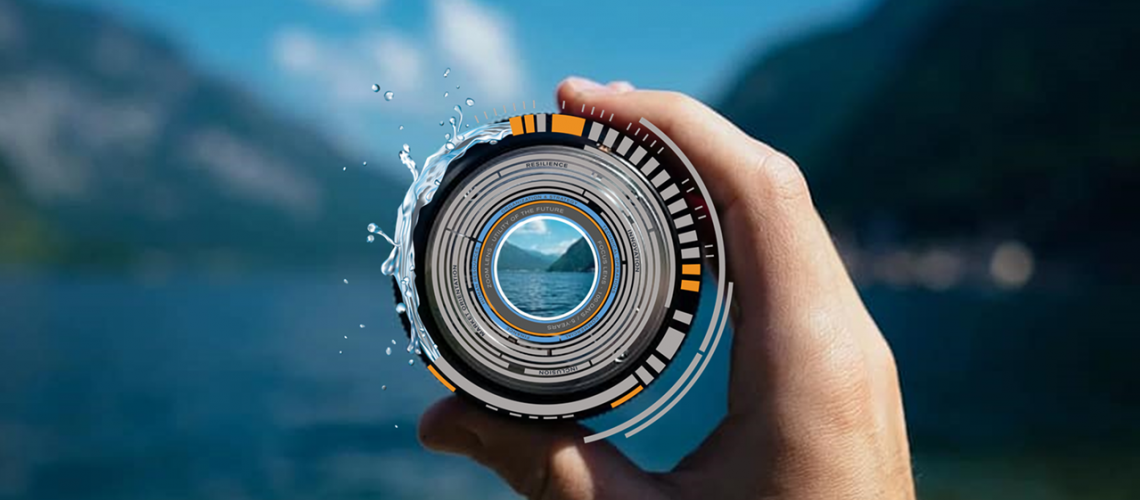 By CAMILO LOMBANA CORDOBA, FEDERICO PEREZ PENALOSA, FERNANDO ARMENDARIS PUENTE
Today's world houses over 7.5 billion people, out of which 785 million lack access to basic drinking water and 2 billion use contaminated drinking water sources. Furthermore, 4.2 billion people lack access to safely managed sanitation services as the intersection between urbanization, climate change and globalization continues to put a strain on water and sanitation services. Adequate water supply and sanitation has become paramount in achieving the World Bank's twin goals of ending extreme poverty and boosting shared prosperity. Additionally, water is at the core of SDG 6: Clean Water and Sanitation for all. In the context of an increasingly thirsty world, water utilities are playing a key role in ensuring safe, reliable and sustainable water supply and sanitation services; however, many of them are not ready to tackle the challenges they have ahead.
The Problem:
Utilities face several challenges in fulfilling their mandate of providing safe water and sanitation for all. This includes common obstacles such as not being able to provide the service to a growing population; hurdles in recovering operational costs; and the inability to recover from external shocks and stresses such as climate change-induced events or new risks such as COVID-19. The difficulty in rising to such challenges stems from inefficiencies across all five key pillars of utility management: commercial, technical, financial, human resources and organization and strategy. For many utilities, building infrastructure is the first solution to address these problems. Large amounts of money are spent on infrastructure, but many service providers neglect to properly operate and maintain it, which eventually results in the infrastructure becoming dilapidated, obsolete and in need of replacing. Thus, many utilities are often stuck in a costly build-neglect-rebuild cycle. Furthermore, the sector is seeing many more innovative practices, such as the availability of new technologies and new approaches for increasing gender inclusion, transparency and accountability. However, utility staff is not being exposed to such innovative approaches and best-fit practices, which results in the inability to implement them. Currently, many utilities cannot keep up with the evolution of the sector, and it hampers their ability to leapfrog to desired performance levels.
The Proposed Solution:
Water utilities need to be able to balance working on immediate solutions with high-quality standards, as well as securing the sustainability of improvements in the long term. This entails creating internal capabilities to ensure that there is a culture of constant improvement and learning from previous shortcomings; making sure that utility staff, as the structural base of the utility, have ample opportunities for development, learning and engagement, and that they take advantage of them. The goal is to become a Utility of the Future (UoF), a future-focused utility that provides reliable, safe, inclusive, transparent, and responsive water supply and sanitation services through best-fit practices in an efficient, resilient and sustainable manner. To help utilities reach the level of a Utility of the Future, and considering an unpredictable and rapidly changing operating environment, the World Bank has developed the Utility of the Future Program designed for utilities to reinvent themselves and initiate a process of change to incorporate continuing improvement and learning as part of their DNA.
UoF Program:
The UoF Program entails a close collaboration between the World Bank and utilities, with the end goal of catalyzing a transformative process that allows utilities to reach a desired performance and maturity level by applying international best practices throughout its value chain. In addition, it challenges utilities to incorporate dimensions that are more relevant today than ever: innovation, inclusion, resilience, and market-orientation. The outputs of the UoF program are a comprehensive utility assessment; a 100-day action plan to jumpstart utility reform, obtain quick wins and tackle the most pressing issues; and a 5-year strategic plan to sustain efforts and address challenges that require a longer timeframe.
It can feel overwhelming for utilities to tackle several actions to improve maturity level, which is why a World Bank team has developed a detailed framework to guide utility staff through this process. Furthermore, the team has already offered support to several utilities to ensure that there is constant knowledge transfer to promote ownership of utility reforms and develop the needed capacity to sustain the transformation. Additionally, plans that are jointly developed through the UoF program are reviewed annually during the 5-year plan to make sure that it adapts to changing conditions and remains relevant to address challenges that may arise in a world with an increasingly uncertain future. The UoF is constantly evolving, adaptable and can be implemented in any country regardless of the local capacity, data availability and development stage.
Becoming the UoF
The UoF Program entails hard work, but by putting in the effort in initiating and sustaining reforms, utilities will experience a full transformation. They will become institutions that conduct operations with excellence, efficiency and quality; dynamic utilities with the ability to adapt quickly to changes by fostering a culture open to evolving, innovating and experimenting; and a workplace without prejudices that promotes inclusion of all. The World Bank team has already guided several utilities in this transformative process and will continue to do so with additional ones. All that utilities need to initiate the journey is a desire to change, leadership that is willing to take the first step towards transformation and an engaged team that is willing to work together to become a utility of the future.
More information: SEE WORLD BANK REPORT ON UTILITY OF THE FUTURE
Sources:
Lombana Cordoba, Camilo, Gustavo Saltiel, Norhan Sadik, and Federico Perez Penalosa. 2021. "The Utility of the Future Diagnostic Assessment and Action Planning Methodology — Working Paper." World Bank, Washington, DC.
World Health Organization. 2019. "Drinking-Water." June 14, 2019. https://www.who.int/news-room/fact-sheets/detail/drinking-water.
Gambrill, Martin, Susanna Smets, Li Lou, and Meriem Gray. n.d. "World Toilet Day 2020 and Why Sanitation Matters." Accessed March 17, 2021. https://blogs.worldbank.org/water/world-toilet-day-2020-and-why-sanitation-matters.