IChemE Global Awards 2019 | Energy & Sustainability finalist | GWE boosts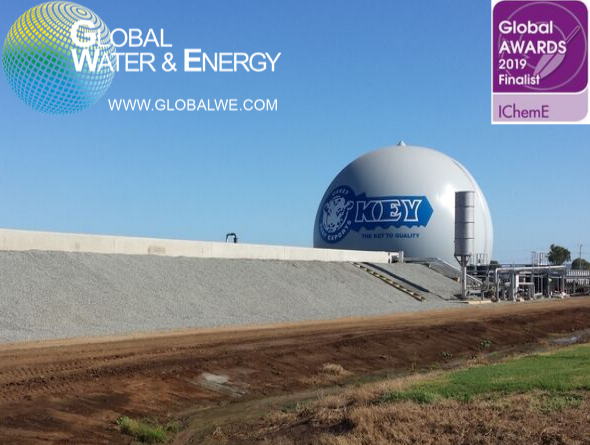 This year we have reported on an impeccable condition and of the waste-to-energy plant Global Water & Energy installed in cooperation with CST Wastewater Solutions for NH Foods at their Oakey Beef Exports facility in Australia.
In the last few years, GWE's anaerobic digestion plant required only routine maintenance, and it continuously produces 3000 – 4000 m3 of biogas a day from the cattle slaughterhouse wastewater streams. Generated biogas has been used directly at the slaughterhouse's boiler, replacing millions of dollars' worth of natural gas.
Clean effluent, reduced carbon footprint, and green energy utilization are just a few benefits of the applied at NH Foods solutions. The IChemE Global Awards 2019 committee recognized the scale of this green undertaking and listed "NH Foods Australia Biogas Sustainability Initiative" as a finalist in the Energy and Sustainability categories.
GWE is grateful for this acknowledgment, and thanks CST and NH Foods for sharing the vision of sustainable development and profitability going hand in hand.