IHA Launches Hydropower Pro - The Online Community and App for Hydro Professionals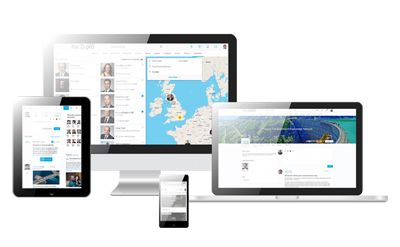 A new online community and mobile app launched by the International Hydropower Association (IHA) will connect the worldwide hydropower community and serve as a platform for sharing good practices.
Hydropower Pro is designed to support hydropower professionals from Africa, the Americas, Europe, Asia and the Pacific to exchange experiences and collaborate with one another. The platform is available as a website - hydropower.org/pro - and as a mobile app for Apple iPhone and Google Android devices.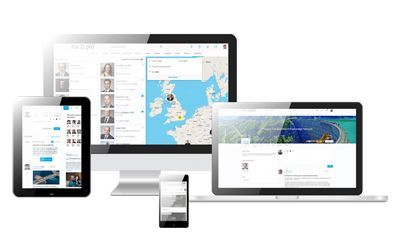 Image by IHA
Exclusively available to members of IHA, Hydropower Pro gives users access to more than 20 online groups focused on specialist topics, along with access to essential and exclusive downloadable resources.
It is home to IHA's 11 knowledge networks covering topics such as asset management, finance and investment, river basin development, regional interconnections, communications, clean energy systems, climate mitigation, climate resilience and sediment management.
Hydropower Pro provides a hive of news and information from IHA's team of analysts. Users can discover opportunities, discuss new trends and common challenges, and stay updated with instant and weekly email alerts.
Richard Taylor, Chief Executive of IHA said: "The launch of Hydropower Pro represents a new era for the International Hydropower Association in terms of the service we provide to our members. It supports our strategic objective to build a vibrant, inclusive and proactive hydropower community and create an open, innovative and trusted platform for knowledge."
Will Henley, Head of Communications at IHA, said: "This project recognised that the hydropower sector was in need of an effective digital platform for individuals to connect and collaborate with one another. Whether you are an engineer, a managing director, a sustainability consultant or an academic, Hydropower Pro is for you. It will help you to expand your professional network and build your understanding of good practices across a range of topics."
Hydropower Pro is available to IHA individual members and corporate representatives from member organisations. If you would like to learn more about membership, please contact IHA's Membership Team.