Improved WASH Situation in the RMG Factory Workers' Communities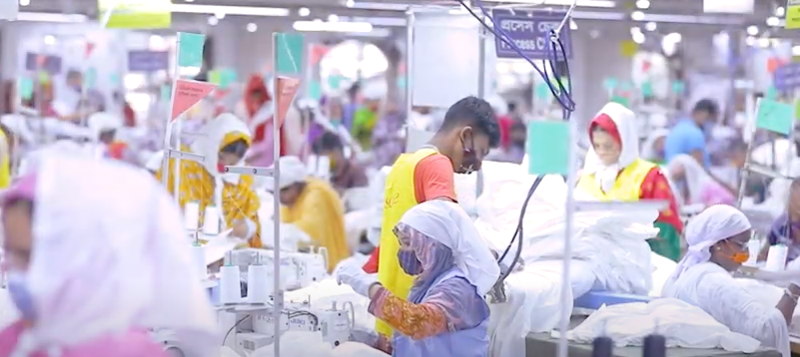 Green Ink's latest documentary looks into the approach behind the improved water, sanitation and hygiene (WASH) situation in the readymade garment (RMG) factory workers' communities. Water & Sanitation for the Urban Poor (WSUP) along with fashion giant Kontoor Brands, Inc. has initiated a project to mobilise the investment to improve the WASH situation of the selected factories and communities where factory workers are living. WSUP is following a mixed approach where the interventions are taking place both inside and outside of the factories.
This audio-visual exhibit showcases how WSUP has been implementing the Kontoor project, and how the factory workers are benefiting through the improvement of water, sanitation and hygiene situation in the factory itself, and in the communities where they live.