Improving Plant Performance Under Extreme Environmental Conditions: Reflections From Brazil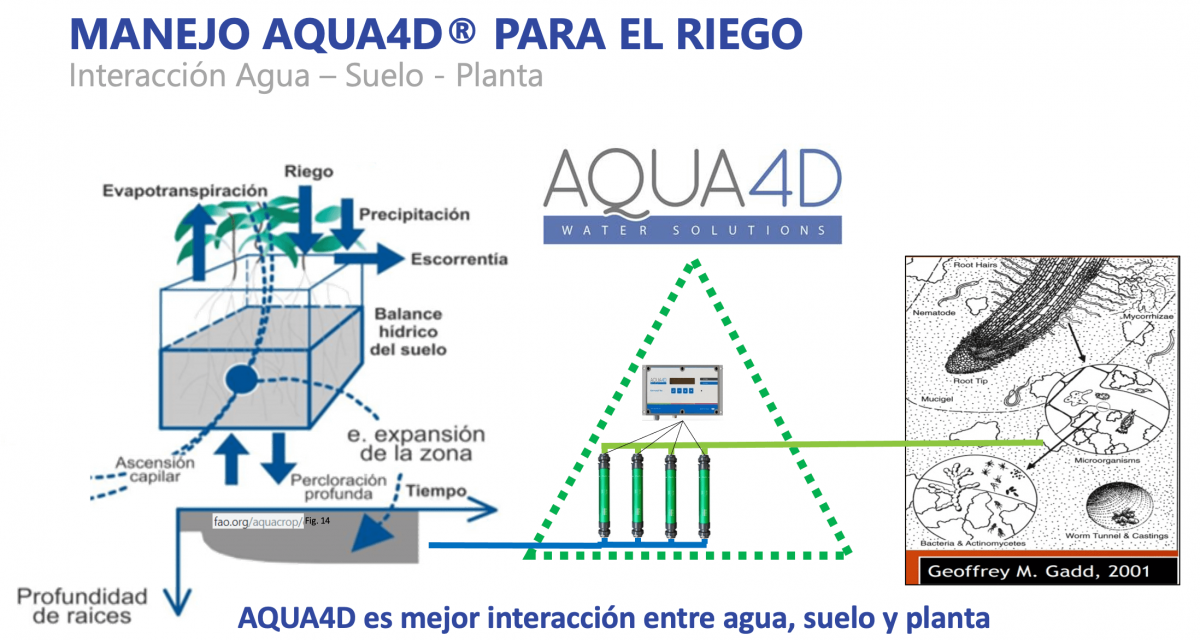 AQUA4D Brasil Agronomist, George Hércules de Melo, explores the ameliorating effects of water-smart technology in challenging irrigation settings, such as saline water or salt-saturated soils.
Understanding the root absorption mechanism
Crops installed in soils with high salt content and/or irrigated with brackish water present developmental problems, resulting in very low yields. This fact is due to the plants' low capacity to absorb water and soil nutrients.
For there to be ionic exchange between the soil and the plant, there must be an osmotic condition that favors its absorption. Plants use a lot of energy to make this exchange, due to the osmotic differential between the saline concentration of the plant's sap and the concentration of the solution of the saline soil. This means the plant must make a strenuous effort to absorb the water it needs.
In high salinity conditions, even with frequent irrigation the water available is not sufficient for the plant to maintain its vital functions, closing the stomata on a hot and sunny day, and no longer conducting photosynthesis. Over time, the detrimental effects on plants and yields become only too clear.
Transforming the water-soil-plant relationship
The water clusters found in nature are mostly formed by hundreds of water molecules (H2O). AQUA4D® treatment results in the defragmentation of these clusters. These smaller water clusters then lead to a greater penetration into the micro pores of the soil. This increases water availability in the soil, keeping soils and plants hydrated for longer. Additionally, with harmful salts efficiently carried below the root zone, plants can now optimize their physiological activities.