Increasing the service life of filter systems for drinking water supply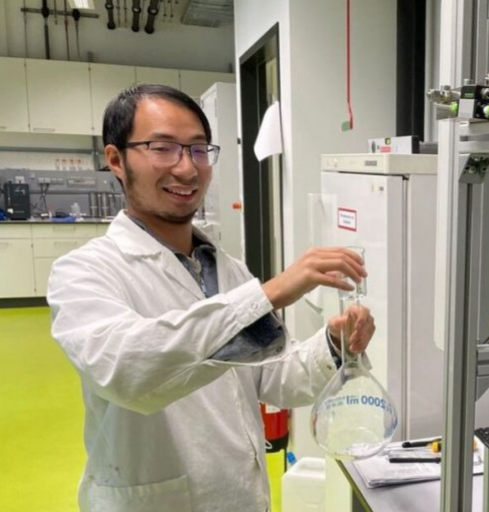 To improve access to clean drinking water, Karlsruhe Institute of Technology scientists investigate ways to naturally clean photovoltaic-powered membrane filtration systems
© Andrea Schäfer, KIT
For millions of people in developing countries, getting clean drinking water is still difficult or impossible. They sometimes walk for hours to fetch a minimal amount of water for themselves and their families from filthy water holes shared with wild animals. The United Nations has therefore set itself the goal of guaranteeing access to water and sanitation for all people worldwide by 2030. In 19 countries, this project is supported by the German Federal Ministry for Economic Cooperation and Development, for example, by financing infrastructure.
"Thirty percent of the world's population has no access to clean drinking water and climate change is already presenting us with major challenges in terms of water supply that will only increase in the future," Development Minister Gerd Müller is quoted as saying on the Ministry's website. "German municipal companies can make a decisive contribution to making cities in developing countries places worth living in. With new partnerships, we are supporting a promising model for cooperation with municipal enterprises."
The Karlsruhe Institute of Technology (KIT) also wants to make a contribution. Scientists there are researching the possibility of a natural purification process for photovoltaic-powered membrane filter systems. Decentralized battery-free membrane filter systems powered by photovoltaics could help provide more clean drinking water to people in developing countries, they stress. However, fouling and deposits such as lime scale on the membrane would increase energy consumption, and the filters would require regular chemical cleaning.
"Natural osmotic backwash"
For this reason the researchers studied how efficient cleaning would be through a physical cleaning method: natural osmotic backwashing. "If the solar energy fluctuates in such photovoltaic-powered membrane filter systems, this can cause the operating pressure to be lower than the osmotic pressure," says Yang-Hui Cai of KIT's Institute for Advanced Membrane Technology (IAMT). "This means clean water flows back through the membrane and removes the deposits from the membrane surface in a very short but vigorous process. Our results show that this backwashing works well as a natural cleaning process."
Osmotic backwashing could restore 30 to 96 percent of the flow rate, the researchers wrote in their study, published in the Journal of Membrane Science. Therefore, to initiate the cleaning process as a daily maintenance measure, it would be worthwhile to turn off the pump for a few minutes, even on sunny days. This would reduce the frequency of chemical cleaning and thus reduce maintenance costs, potentially extending the life of the membrane filtration system.
Cover photo: Yang-Hui Cai from KIT's IAMT uses a filtration experiment to investigate how efficient the naturally occurring osmotic backwash process is in cleaning deposits. (Photo: © Andrea Schäfer, KIT)