Information sharing among AGUASAN 08.11.2022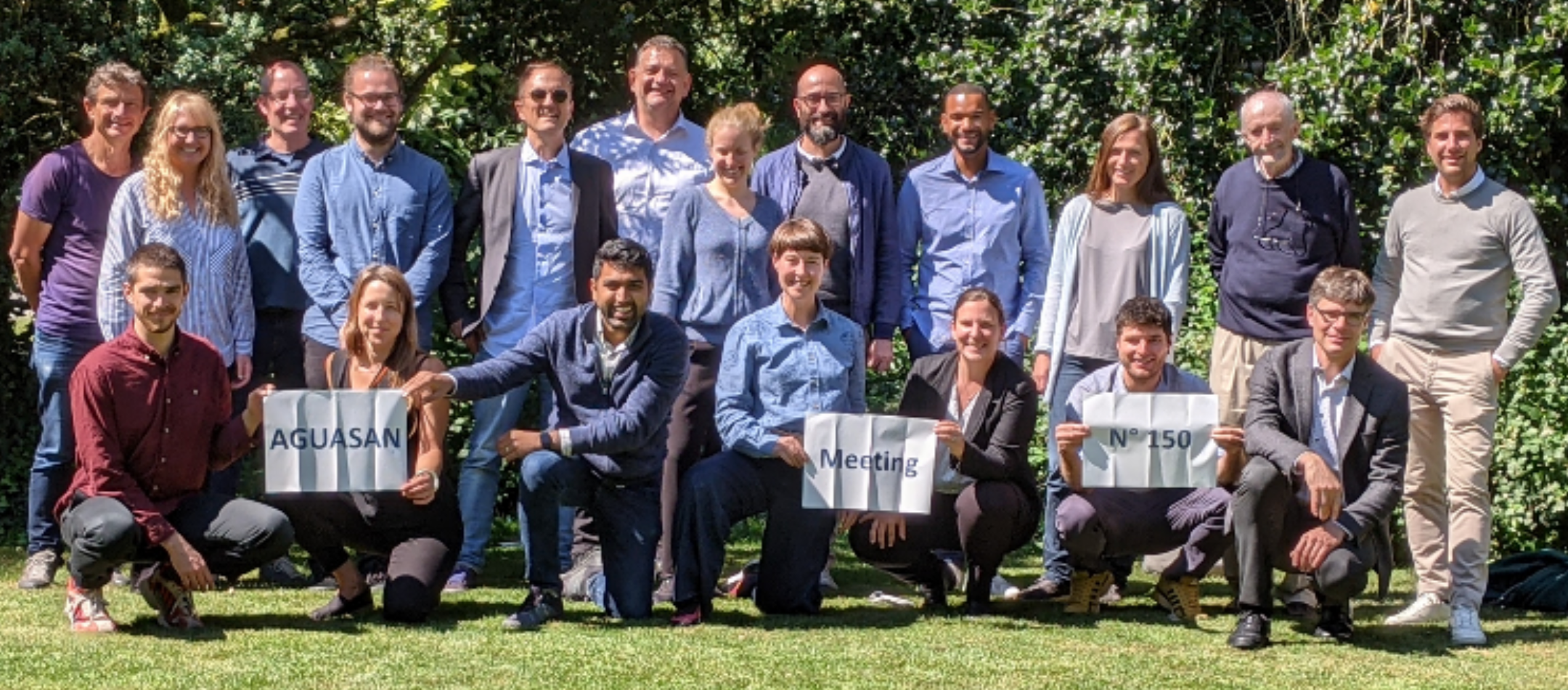 Claudio Valsangiacomo (SUPSI) announces that they are launching the new edition of their Certificate of Advanced Studies in Water, Sanitation and Hygiene for humanitarian and developing contexts ( CAS WASH ) , in collaboration with Eawag and UNI-Neuchâtel. The webpage provides the related flyer, poster and programme for further information and spreading the news, whereas registration is upon until February 20, 2023 .
· Sandra Brühlmann (GWP) invites to their learning journey on Innovative Financing for Water Security through an IWRM Approach . The online event of November 10, 2022 at 3:00 PM CET will focus on Financing for Water Security in Latin America , and it will feature representatives from countries in the region who will present their experiences in applying different instruments to increase investment for water security. The webinar will be held in Spanish only . Click here to register for the event.
· Samuel Renggli (WFW) informs us that they are hiring a German-speaking project manager: WASSER FÜR WASSER sucht Verstärkung. Hast du Erfahrung in der Zusammenarbeit mit institutionellen Geldgeber*innen? Hast du Lust, in einem jungen und professionellen Team sinnstiftender Arbeit nachzugehen und unmittelbar sozialen wie ökologischen Impact zu generieren? Unser Services & Partnerships Team sucht per 9. Januar 2023 oder nach Vereinbarung eine Projektleitung Institutionelle Partnerschaften (100 %). Interessiert? Dann melde dich bei uns! Die komplette Stellenausschreibung findest du hier: https://lnkd.in/eQYzFKcu
· Tasmin Keshavjee (WOGI) wrote one month ago " I continue to read the updates that come through even though our participation in meetings is less than minimal since our association joined up with the SDC. I am more than often out of Switzerland and quite often on the field when the meetings happen. I noticed that the workshop in Jordan touched on rainwater harvesting to help in refugee camps. I have no idea if these ideas will be implemented in the near future or not, but do keep us in mind if there is a need for work with rainwater harvesting stations, as it continues to be our focus. In fact, I am currently in Rwanda aiming to finish a project on Lake Kivu which began on the DRC side of the lake and which migrated to the Rwandan side. God willing, by the end of next week we will have distributed 350 tanks in total for 450,000 litres volume of potable water from rain. Wishing you an excellent continuation, Tasmin ( Wings of Grace International )"