International Rhine Commission does not allow access to discharge permits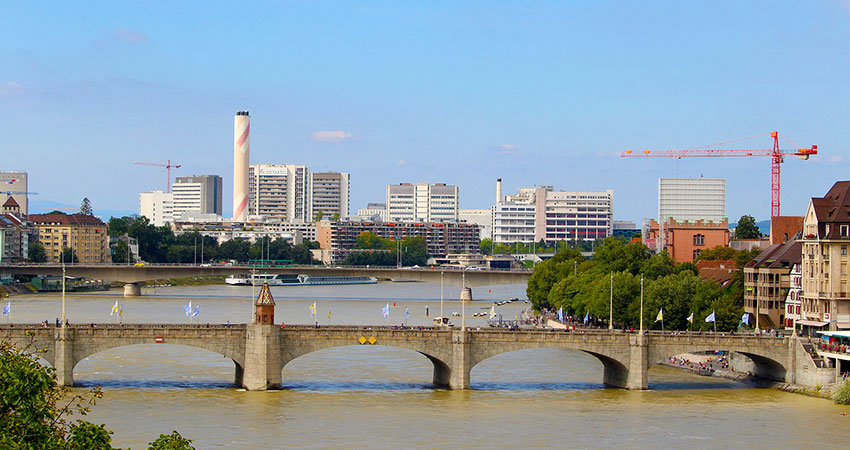 RIWA-Rhine's proposal to make discharge permits available in the central documentation system of the International Commission for the Protection of the Rhine (ICPR) has been rejected. The Committee recently wrote to the Dutch river water association RIWA to say that such a system could not be put in place because countries or federal states are responsible for the permits.
For RIWA-Rhine director Gerard Stroomberg, the outcome was not unexpected, but still disappointing. "The delegations in the Rhine Commission discussed our proposal, and it became clear that there was resistance from some stakeholders. Our proposal was (and is) feasible without additional investments or additional infrastructure. It is therefore regrettable that the International Rhine Commission has not taken up this proposal.
Better information
According to the Rhine Commission, transparency should be arranged at European level. In 2019 the Rhine Ministers made a deal on reducing pollutants in the Rhine river basin. Stroomberg indicated during presentations at the ICPR last year that it currently takes a lot of effort to collect relevant information. However, the ICPR delegations understand Stroomberg's concerns. "They will now do their utmost on a national level or on the level of the states to remove obstacles so as to enable better information or public participation in planned discharges", writes the ICPR in a letter to Stroomberg.
European River Memorandum
The ICPR delegations also intend to exchange information on new developments regarding digital access to discharge permits in the Water Quality/Emissions Working Group. Stroomberg: "The Rhine riparian states acknowledge that the issuing of permits is inadequate and that improvements are necessary. That is a good start. RIWA-Rhine has now started a project to develop an Aarhus yardstick. According to the Aarhus Convention, environmental information, including permits, must be made public so that the public can participate in a meaningful way." With this project, RIWA-Rhine wants to inspire the Rhine riparian states to improve the transparency of the permit issuing process.
Exercise influence
In the Rhine, a large number of substances still do not comply with the target value laid down in the European River Memorandum, the ERM. These are mainly medicinal residues and industrial chemicals. Stroomberg has been campaigning for more transparency and access to discharge permits in the Rhine basin for years. He also tries to influence permit applications abroad. Stroomberg: "After all, what happens upstream has a direct impact on water quality in the Netherlands. You can only monitor a substance when you suspect that it may be present in the water. In our country drinking water is produced from the Rhine, so water quality is of great importance."