Interview with Michael Salas, SUEZ North America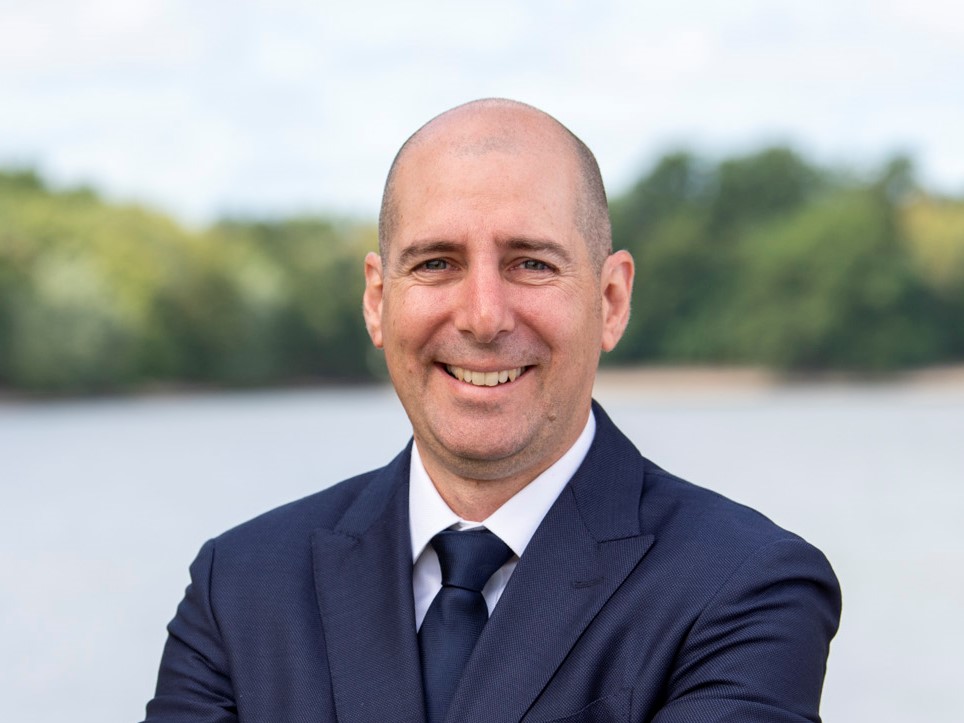 Ahead of his participation at the World Water-Tech North America Summit, we were pleased to speak to Michael Salas, Senior Vice President, Chief Information and Digital Officer at SUEZ North America to understand the importance of change management in a digital transformation, the lessons learned from implementing of the largest metering infrastructure across the USA and what he will be sharing at his panel discussion at the summit.

What is the importance of change management in digital transformation?
In a digital transformation, Change Management is the magic ingredient that is sometimes forgotten or thought of as merely communication and training. Project Management is about delivering your initiatives on schedule, budget and to the quality and scope agreed with your business. Change Management is about looking at the impact of change in people, process and technology and formulating a strategy to get the buy-in and acceptance from those most impacted. I see it as communicating and gaining understanding from everyone on the value of the transformation, understanding the "resistance to change" and formulating strategies to get their support and finally the training and executive communication. Change management can also be a critical part of the feedback loop that will influence how the next project is delivered in the digital transformation journey. What did we learn? What will we do differently next time? Just like digital transformation improves the business, Change Management improves the process and projects.
Suez has implemented the largest advanced metering infrastructure across the USA, what were the lessons learned from this process and how have you taken these learnings forward into further digital transformation projects?
First thing is we need to get a new term. Lessons LearnED seems like learning ends when we close the project. True transformation requires constant learning and we have a robust feedback loop in the user community to gather this.
With the rollout of AMI, initially, it was to get more efficient at collecting reads and billing our customers more accurately. As we studied the data in more detail, we discovered we could use it to be more proactive with our customers about high usage, leaks or abnormal usage (e.g, vacant property with usage). With less trucks on the road and not having to set up appointments with customers to read meters, there was also a decrease in safety incidents from these activities.
Lessons learned from AMI rollout:
Work Management – if you have the option, deploy a digital work management before starting the widespread meter and endpoint deployment and you'll see a 20%-40% productivity improvement from same staff
New Meter Tech – And before you start that widespread meter deployment – are you choosing the right meter for 2020? Or are you just using the same ones you've been using for the past 40 years? Today's static ultrasonic and mag meters may actually have a better ROI than the mechanical ones you've been using forever – definitely do the analysis.
Share assets – design your network by starting with collectors & antennas on your tanks, as those are your cheapest and most readily available tall assets, then add sites as needed. They likely already have SCADA/Telemetry on them, meaning adding one more panel and one more antenna isn't difficult.
As the cliché goes, "Data is the new oil" and building your data-driven culture is the new refinery. As you progress on your digital transformation rolling out AMI, you should also have in your strategy to develop your data-driven culture and data science capabilities.
How is Suez adapting to the cybersecurity challenges that arise from home working? Can you give any examples?
One key component of any digital transformation is to make sure you align your CyberSecurity investments to the program. The more you digitize, the more data you will store and the more valuable that data will be to unwanted threats. As an essential Water Utility, we had a large number of our staff working from home. Still, we also continued to safely have staff in our facilities to ensure the supply of our safe, reliable drinking water services. Since we had a cybersecurity investment plan in parallel to our digital transformation, we were able to meet the demand of the huge volume growth of people working from home. Some of our tools needed reconfiguration and the work force needed training, but we continued to be confident with our security posture. I always say it only takes one person clicking on a link in a email to create a vunerability in your network. Training of your staff to exercise email hygiene, "think before you click" is crucial. At SUEZ we use a company call Ninjio to deliver a cybersecurity awareness training solution that uses engaging, 3 to 4-minute Hollywood-style micro-learning videos to empower staff to become defenders against cyberthreats.
At the World Water-Tech North America Summit, you will be joining us on the panel: Change Management: Facilitating Digital Transformation. Why is this an important and timely discussion for the industry?
I hear from several CIOs/CDOs at different water service providers, and we are all investing in digitizing our operations or customer experience. COVID-19 and the changes it has brought to our operating model will undoubtedly accelerate these investments and timelines to implement. Supplying safe drinking water and water treatment is already data driven. Perhaps water utilities are lagging in the latest technology , but there is no turning back. Massive data is already being generated and stored. We need to catch up as an industry if we are going to best serve our customers and our environment. Collaborating will get us there faster.
Pandemics have often yielded some amazing changes – for example, while he was Working From Home during the plague of 1665 (apparently too many Frat parties had closed Trinity College), Isaac Newton figured out early calculus, unraveled mysteries of optics and watched that apple fall – and not because the new iPhones were delayed. We're going to see this pandemic herald in some significant changes and advancement in our digital water space – and we're going need solid change management to make sure our organizations keep up with it all.
Michael will be joining us at the upcoming World Water-Tech North America Summit to speak on the panel 'Change Management: Facilitating Digital Transformation'
He will be joined by:
Melissa Meeker , CEO , THE WATER TOWER AT GWINNETT
Kenneth Bockhorst , President & CEO , BADGER METER
Jim Lochhead , CEO & Manager , DENVER WATER
Albert Cho , Vice President & General Manager , XYLEM
Beverley Stinson , Executive Vice President, Water Business Line , AECOM