IUVA Announces New Group Dedicated to UN Sustainable Development Goals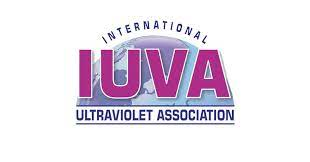 Nonprofit Aims to Develop Safe Water Initiatives with UV Technology
Chevy Chase, MD (September 30, 2021) The International Ultraviolet Association (IUVA) Board of Directors has approved the creation of a new task force to help advance the UN Sustainable Development Goals, with the objective of providing support to projects that include the use of UV technology to protect public health and the environment in low- and middle-income settings.
"Access to clean water, sanitation, and a safe environment are essential to human health and well-being," says Nathan Moore, leader of the IUVA Task Force, from the University of Toronto. "Yet, billions of people still do not have access to these basic services--the UN Sustainable Development Goals call for bold and transformative steps to address these issues, and our new IUVA Task Force aims to align with these goals."
IUVA Task Force activities will include water technology reviews, surveying local contacts and households, and arranging meetings and webinars with stakeholders at the national, organizational, and community/household level. The Task Force plans to develop a white paper detailing opportunities and challenges for UV to address the UN SDGs and propose a path forward for the IUVA.
"Our Task Force will work to develop an understanding of the use of UV in low- and middle-income settings as well as how the IUVA can best support its implementation moving forward," says Hadas Mamane, a professor at Tel Aviv University and a member of the IUVA Executive Operating Committee. "While UV technologies are applicable to several SDG areas and contexts, the Task Force will initially focus on UV for improving clean water access in selected locations around the world where IUVA members are already active."
"Several initiatives by NGOs, academics and private companies are already underway to develop safe water with UV for underserved communities," says Ron Hofmann, President of IUVA, and a professor at the University of Toronto. "Our aim is to foster the sharing of data and information to advance these efforts, to create new opportunities, and to help expedite access to clean water for those in need.
NGOs and volunteers from low- and middle-income settings involved with access to clean water are encouraged to join the IUVA effort. For more information, please contact Mickey Fortune at mfortune@iuva.org.

About the International Ultraviolet Association
Founded in 1999, the International Ultraviolet Association (IUVA) is focused on advancing the science, engineering and applications of ultraviolet (UV) technologies with the purpose of enhancing the quality of human life and protecting the environment.

The vision of IUVA is to make the use of ultraviolet technology a leading technology for public health and environmental applications, and to position IUVA as the leading authority on the use of ultraviolet technology through advocacy to the education, industry, research and public policy sectors worldwide.
For more information, visit https://iuva.org/.