Key Benefits of GWT UF Ultrafiltration Systems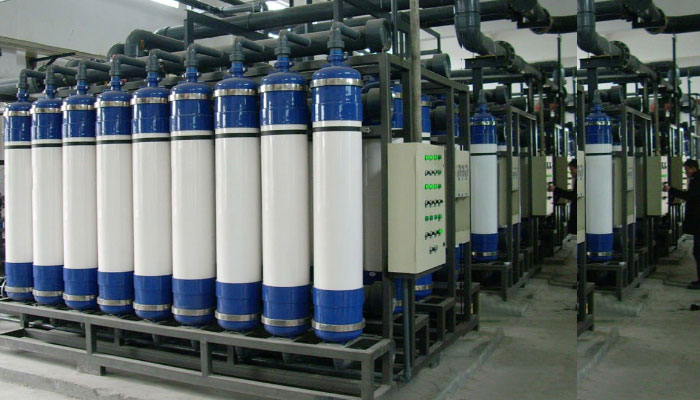 UF ultrafiltration technology provides a highly effective treatment solution in tertiary wastewater reuse, process water, and drinking water applications. These applications, are geared toward treating tertiary wastewater, surface water, and grey water sources containing a variety of organic, inorganic particulates and microbiological contaminants. GWT UF utrafiltration systems offers the ability to reduce and remove particles as small as 0.01 micron, therefore, they can provide treated water that has virtually no suspended solids that is free of microbial contamination.
Ultrafiltration systems operate using a semipermeable membrane to separate suspended solids from water. The membrane has pores of a certain size that allow water, ions, and molecules of low molecular weight to pass through, but larger particles are retained on the feed water side. The water will not flow through the membrane on its own, therefore, a negative pressure differential is applied across the membrane. The water will move towards the lower pressure side of the membrane.
There are several firms that offer ultrafiltration systems to their clients. We at Genesis Water Technologies, Inc. also offer this advanced water treatment technology with a number of distinct benefits for commercial, industrial clients and municipal utilities looking for solutions for tertiary wastewater reuse, process water treatment, or drinking water needs.