Landmine technology adapted by award-winning St Andrews water sensor company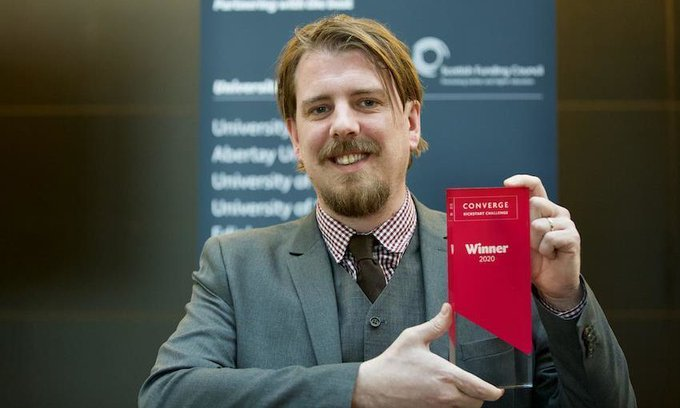 Ross Gillanders has added a Scottish EDGE award to the Converge Kickstarter prize he won last year.
A St Andrews University spin-out that uses technology designed to detect landmines has won a five-figure award.
Lightwater Sensors, a spin-out run by university research fellow Ross Gillanders, won £15,000 at the Scottish EDGE awards.
Lightwater Sensors founder Ross Gillanders, a senior research fellow at the university, explained about the unusual origins of the company.
Dr Gillanders said: "When I came to St Andrews in 2013 it was to work on explosives detection for landmines.
"I developed a prototype for landmines and it worked really well in the lab.
"When we took it into the field where there's wind and rain to deal with, it wasn't ideal.
"I realised it was perfect for water quality with the way the system operates and my own experience is in water, so I started to adapt it from there."
The product was described by Mr Gillanders as "just like a torch" that can be placed into the water to detect any pesticides.
'It is going to really help'
He was delighted to have received the funding from Scottish EDGE.
Mr Gillanders, from Paisley, believes it will help him progress the business, which he wants to become a "global household name" in the field.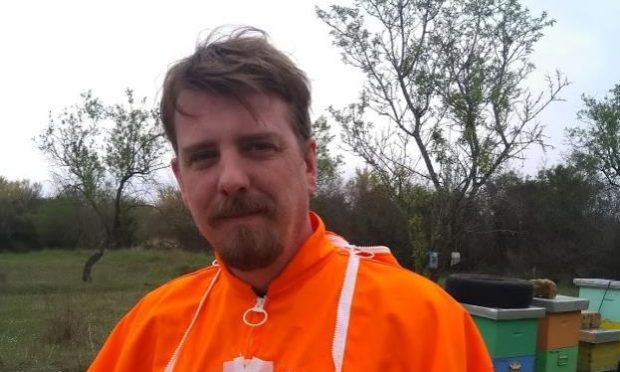 Lightwater Sensors founder Ross Gillanders.
He said: "The award has got a good reputation so it gives me a lot of credibility from business people."
It also follows a £10,000 award from the Converge Kickstart Challenge last year, and Mr Gillanders is hoping to put the money to use developing prototypes.
"It is going to really help going forward," he said.
Plan to become a 'global household name'
His plans to develop the product were hampered by the Covid-19 pandemic a year ago.
He said: "I was planning to do some piloting.
"Lightwater Sensor technology is essentially a torch and you can just stick it in the river or lake and it tells you if there's something there.
"The idea last year was to develop more prototypes."