Lead Reports for your Product/Service and company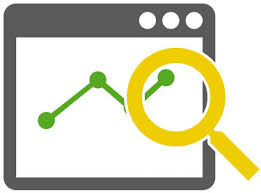 The Water Network is constantly growing with the number of users and features that we offer our clients to help you to grow your brand recognition and business.
In order to provide our digital marketing clients with real time access to leads and an efficient way to contact them we have automated the lead reports.
Automated reports are now just a mouse-click away, and provide performance insights for company offers, and overall company statistics on TheWaterNetwork.
All TheWaterNetwork business users who are digital marketing package clients and who have paid to sponsor content (products/services, jobs or bids) now have access to real-time user engagement reports.
Leads reports are available on-demand, for all company members who have an administrator role.
To access the report, go to your company home page on thewaternetwork.com and click on the dropdown near the number of company views. From dropdown click on Get Report option.

If you do not see this option it means that you do not have permission as Admin of your Organization. Contact us by commenting below and a site editor will get in touch with you.
After clicking "Get Report" a new tab will open, and your report will be downloaded to your computer in a few seconds. Depending on your browser settings you may be prompted to save the report on your computer if automatically saved the report will be in your Downloads folder.
Reports are delivered in .xls format, so you can open it with Microsoft Excel, Google Spreadsheets or any other equivalent program.
All the data in reports are grouped as previously per sheet and can be easily filtered.
Sheets available in the report are:
Overall Summary: General statistics with the total number of views, clicks, likes and any other action that included user engagement.

Hot Leads: Details about The Water Network members who have indicated that they have interest and anyone who has clicked on sponsored content in one of our weekly mailings.

Mailing Statistics: Details about sponsored product, service, job or bid performance in the most recent email campaigns (digest or newsletter).

Platform Statistics: Numerical statistics (views and clicks) about company listings on The Water Network for digital marketing package clients (featured organizations).
We hope that with the new automated reports you will get more insights about company performance, and that way increase conversions!