Make contaminated water drinkable in minutes; teaming with Georgia-Pacific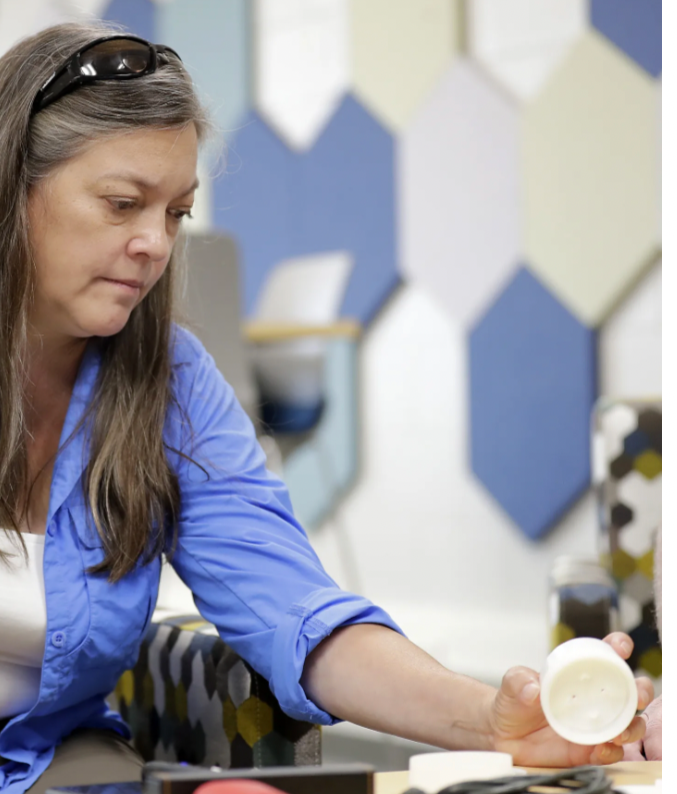 Roving Blue, a company based in Lena about 30 miles north of Green Bay, has all three products that it says use ozone to purify water in three minutes and kill 99% of pathogens without the need for chemicals.
Marianna DeMyer, chief executive officer, said Roving Blue's technology makes water safe by infusing it with nature's most effective disinfectant — ozone — via electrolysis, a process by which electricity is passed through a substance to effect a chemical change.
Some of the harmful bacteria that can be found in water, which ozone is effective against, are cholera, giardia, hepatitis, poliovirus, E. coli, influenza and salmonella, accordng to a study published in the International Journal of Environmental Research and Public Health.
Roving Blue offers several water purifying products, but its best sellers are the O-Pen, which you can use in a glass of water; the Ozo-Pod, for use in the kitchen to clean vegetables; and the GO-3, which is a cap that fits a 32-ounce Nalgene bottle.
"Our most popular product is the O-Pen, which looks like a writing pen. You just remove the cap, turn it on, put it in a glass of water, and it cleans it," DeMyer said.
It's a great product for travelers who go to different places around the world and are not always sure about the quality of the water, she said.
Roving Blue CEO Yana DeMeyer looks at protypes of her company's ozone based water purifier that the Lena company is developing in partnership wth Georgia-Pacific's Angel Studios 1915 innovation center in Neenah.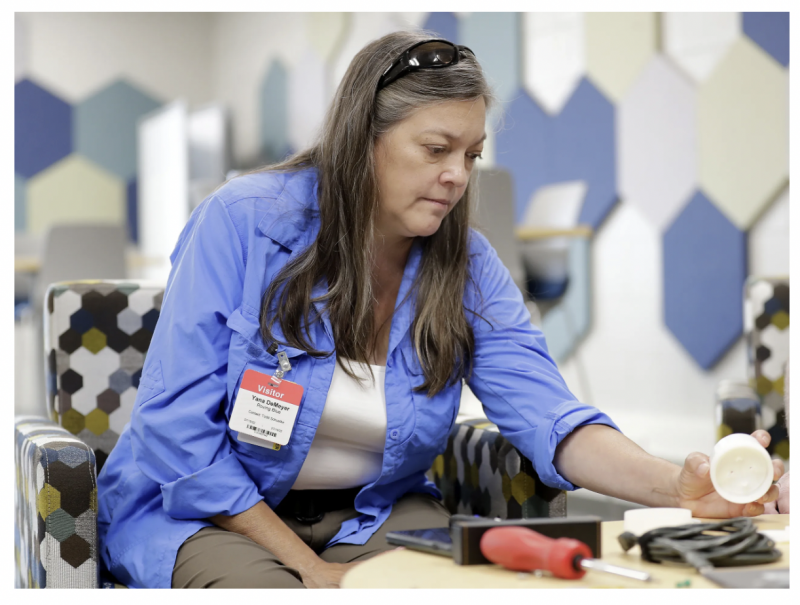 Roving Blue CEO Yana DeMeyer looks at protypes of her company's ozone based water purifier. WM. GLASHEEN/USA TODAY NETWORK-WISCONSIN

DeMyer is the daughter of a former U.S. diplomat, was born in Japan and grew up overseas, in places where water can sometimes be contaminated, including Cambodia and Iran.
Although the Earth is covered by 70% of water, only 3.5% of that water is drinkable. Globally, at least 2 billion people use a contaminated drinking water source, according to the World Health Organization.
DeMyer studied science communications at the University of Wisconsin-Green Bay but she said she always felt like an entrepreneur.
First, as the owner of a company that sold boats, boat carts, supplies and accessories, she created a network of investors that gave her another idea for a startup: White Knight Commercial Funding, a financial institution for businesses.